These are so good, you'll slap your mother and ask yourself why in the hell you wasted so much time at Red Lobster when you could have been making these delicious cheesy morsels at home! I am so serious. That is not a joke.
Anyway, just about everyone I know who isn't a Red Lobster'Nazi is obsessed with their delicious Cheddar Bay Biscuits. People order extras just to bring them home and savor the flavor a day later. I'm know I'm guilty of that right there…
I mean, they're the kinda biscuit that after sitting down at your table at Red Lobster, you get a little perturbed if your waiter hasn't stopped by to take your drink order because that's usually when they bring the biscuits….with your drinks. Unless you get one of those "in the know" waiters who bring those babies immediately. But you're usually just sittin there, toe tappin', thumb-twiddling, gazing across the room looking for your waiter with your basket of Cheddar Bay biscuits wrapped so adorably in their white napkin to preserve heat. Awww yeah! Here she comes. Must calm down. She sets the basket down, and you immediately unwrap the one item that would bring tears to a unicorn. You reach for the one in the middle because you know it's the warmest…and you take that desperate first bite and feel your tongue pop'lockin and hittin it's dougie. Finally. Relief. You're happy as hell you finally got your Cheddar Bay biscuit. All is right with the world.
What if I told you that you could have that same satisfaction at home?
Yes, you can…and best of all, it doesn't come with batteries.
This recipe can be switched up so that you're able to use any cheese you'd like. Try gruyere, fontina, gouda, pepperjack, or parmesan instead of cheddar, for example. Yum.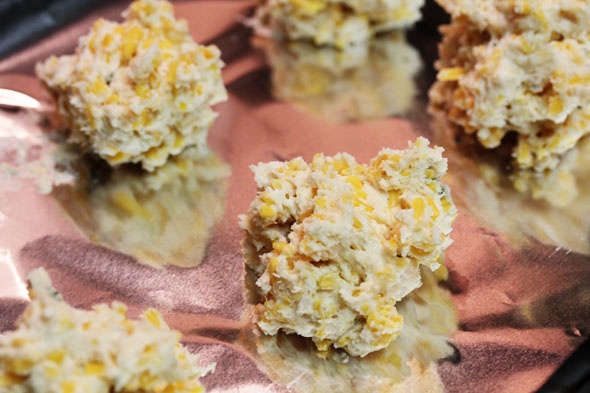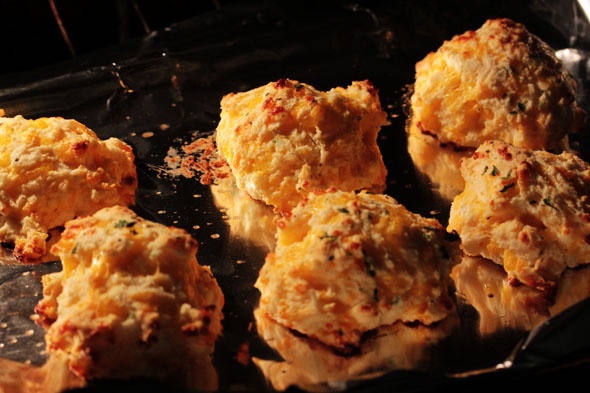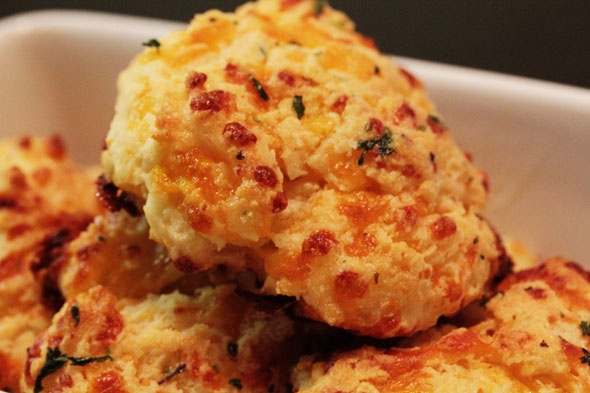 Print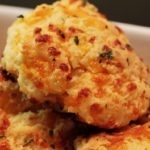 Cheddar Biscuits (Red Lobster style)
---
Author:

Resha

Total Time:

30 mins

Yield:

10-12 biscuits
---
Garlic Herb Butter to brush on top:
---
Instructions
Preheat oven to 400 degrees
For the Garlic Herb Butter
In a microwave safe bowl, melt the 4tbsp of butter and mix in the dried parsley, dried oregano, and granulated (or garlic powder). Mix well and set aside.
For the biscuits
Spray cookie sheet with nonstick cooking spray, or use a silicone baking mat to prevent sticking.
In a large bowl, mix the bisquick, butter, garlic salt, granulated garlic (or garlic powder) together. Add the cheese and toss with the dry mixture to coat. Add the milk and mix with a large spoon or your hands. The dough will be somewhat sticky, which is perfect for that "drop biscuit" appearance.
Spoon the biscuits onto your cookie sheet about 3 inches apart.
Bake for about 8 to 10 minutes, then remove from oven and brush them with the garlic herb butter.
Put them back in the oven for an additional 3 to 5 minutes.
Remove from oven and serve immediately.
Try not to slap your mother.
Prep Time:

15 mins

Cook Time:

15 mins
Recipe Card powered by
Disclosure: This site uses various affiliate links. If a purchase is made using one of our affiliate links, we receive a small commission which helps support our efforts. Please read our
Privacy Policy
for more information.