I may love making just about everything from scratch, but I am not above "just add water" pancake mix. However, I rarely "just add water"…I almost always add something amazing to it so that I'm actually enjoying my dusty box of pancake mix. This is a great recipe for those days when you're out of everything you need to make homemade pancake batter — like I usually am…
These pancakes are everything.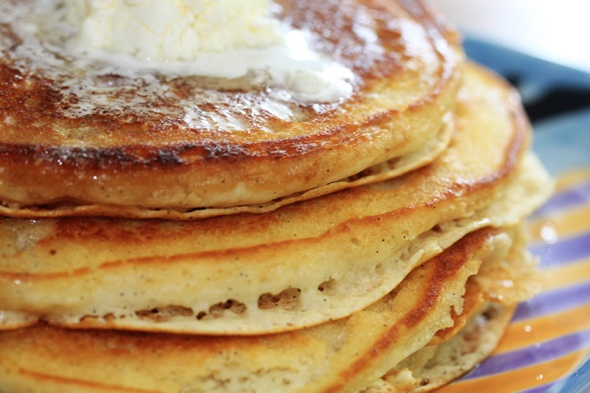 Do you hear me?
Everything.
The lemon, cinnamon and vanilla work so harmoniously well together, it will make you want to hug yourself like Ray Charles. It's truly something you have to experience. The vanilla beans add such a subtle sweetness, making these pancakes truly decadent. These are stupid easy to make, by the way. If you already have a box of pancake mix in your pantry, and I bet you do, you can make these. They're called "lazy" for a reason. I will say this though, if you're going to make these pancakes do yourself a favor and get the real maple syrup — not the fake stuff. It will compliment your pancakes and make you a better person lol.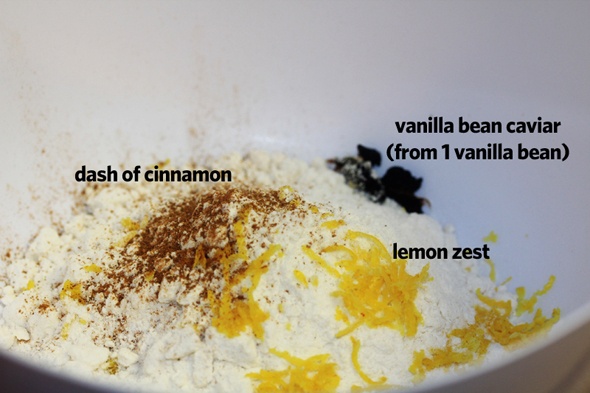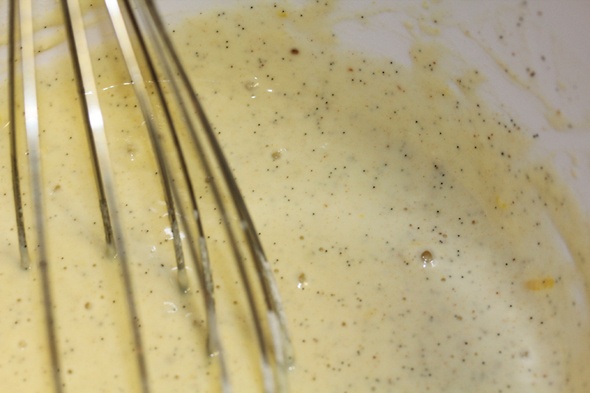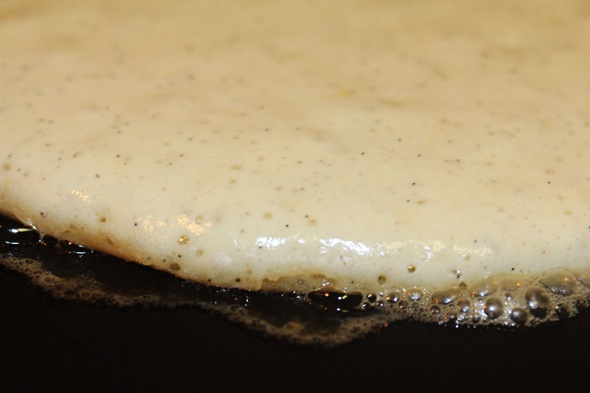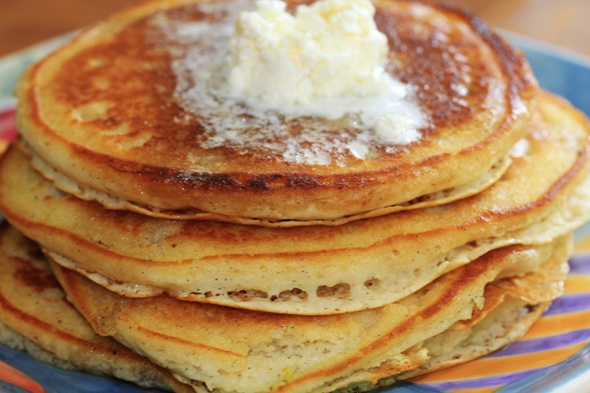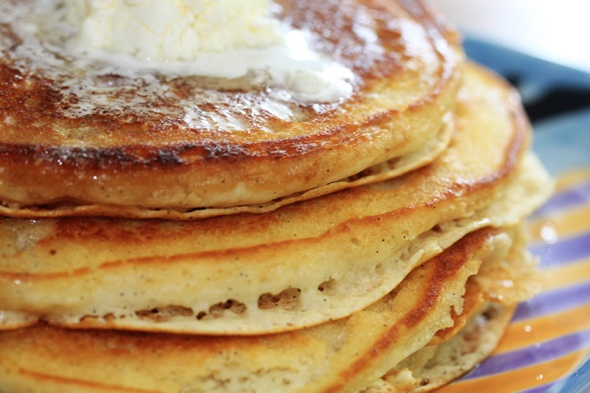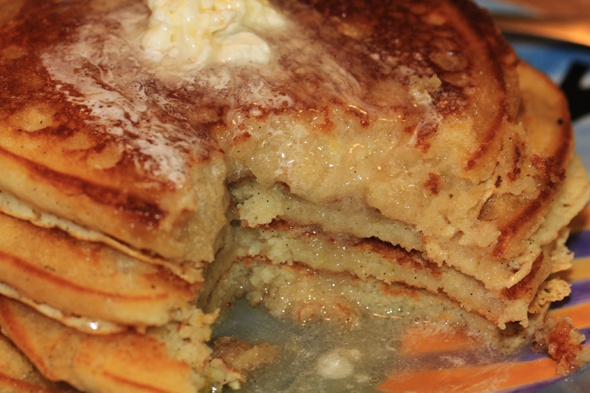 Print
Fabulously Lazy Lemon & Vanilla Bean Pancakes
---
Yield:

makes 4-6 medium pancakes
1

cup

pancake mix (the "just add water" kind)

1

vanilla bean

1/2 tsp

vanilla extract

1 1/2 tsp

lemon zest (or the zest from a

half a

lemon, you can use the whole lemon, it's up to you)

1/4 tsp

cinnamon
water (how much or how little is totally up to you)
maple syrup
---
Instructions
Heat your electric griddle to the highest setting. If you're using a skillet, set the heat to medium.
In a bowl, whisk together the pancake mix, cinnamon and lemon zest.
Take one vanilla bean and split it down the middle with a small, sharp knife. Use the back edge of the knife to scrape the beans out in one smooth stroke motion. vanilla beans are a little sticky so take your time with this if it's your first time working w/ them. A tip: don't throw away the scraped up stalk because you can flavor stuff with it, such as liquors and sugars, etc.
Add the water and vanilla extract and mix until all the ingredients come together. Don't over mix because it will toughen your pancakes, and you want light, fluffy pancakes, right?
Take 1 stick of butter, and peel back the paper about an inch. Draw a circle on your hot griddle and immediately pour the pancake batter on top of it. This gives the pancakes a beautiful golden, buttery color and flavor. I like this method better than just adding butter to the pan because you end up wasting butter and it starts to burn.
Repeat this with every pancake and flip each pancake when you see bubbles. About 2 to 3 minutes. Try to resist the urge to flip it again and again. Unless of course you like a rubbery ass pancake, don't over-handle them. Once they're flipped on their other side, allow it to cook an additional minute or two and bring to a plate.
Stack, add a little more butter if you're about that Paula Deen life, and drizzle warm maple syrup on top and control your emotions because these are THAT good 😉
Recipe Card powered by
Disclosure: This site uses various affiliate links. If a purchase is made using one of our affiliate links, we receive a small commission which helps support our efforts. Please read our
Privacy Policy
for more information.