When life hands you lemons, make lemon bundt cake!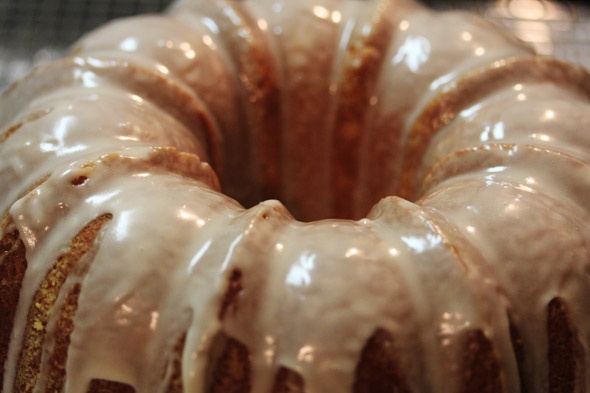 This is the ultimate lemon bundt cake recipe, I kid you not. It has everything — superior lemon flavor, a moist crumb, buttery flavor, a delicious yet tender crust, and a tangy sweet glaze. I had so much fun baking this, and I appreciate the fact that it had my apartment smelling like lemons and sugar for hours on end 😀
If you don't own a bundt pan, I highly recommend this baby from NordicWare (the makers of the original bundt cake pan). This pan is everything — easy to clean, has great weight, it's just the sweetest thing ever.
Anyway, making a lemon bundt cake is easy, but the hard part is capturing a good amount of lemon flavor. Most times it just bakes off, and becomes way too subtle…but this recipe fixes that. Soaking the lemon zest in pure lemon juice does something epic here that I can't really explain..but trust me, it's magical. The cake is actually very light and fluffy the day it's baked, but then the next day it becomes more dense, like a typical bundt cake. It's super buttery, not too sweet, and just pure lemony perfection. It would taste great with berries too 🙂 I will be making another one of these for my office, because I know it'll disappear in less than a half hour.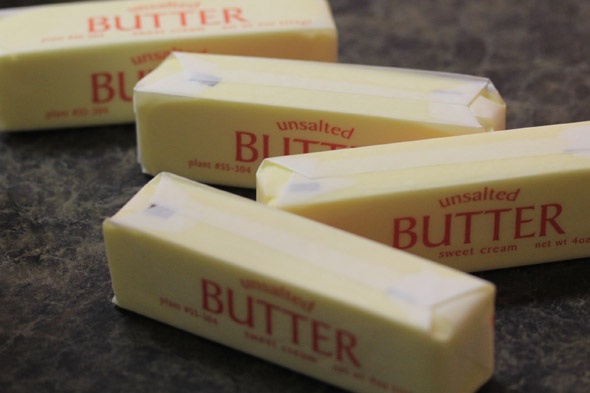 butter…and lots of it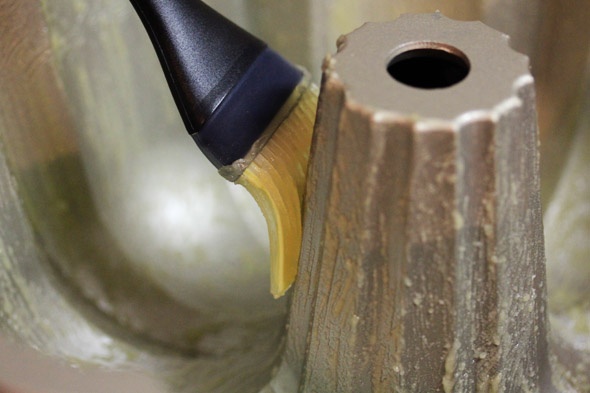 I brushed my bundt cake with butter and flour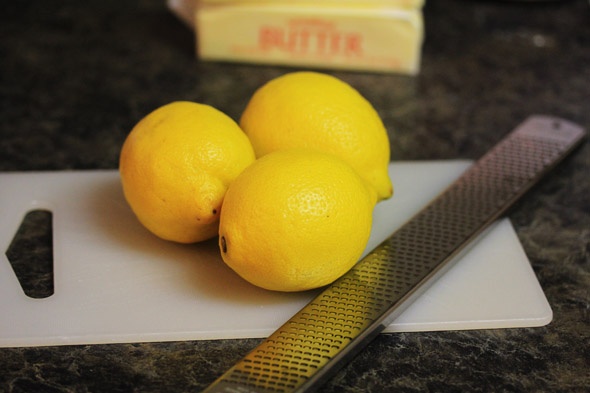 3 juicy lemons ready to be zested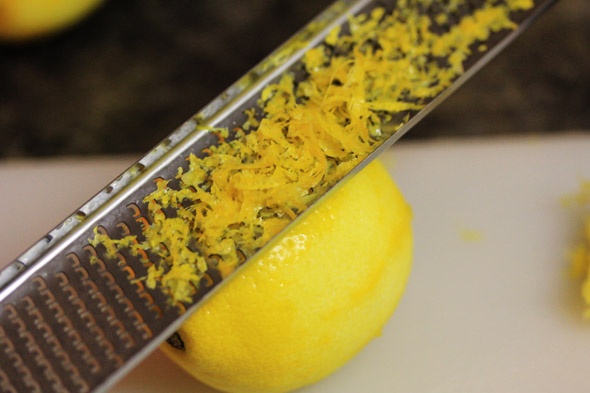 like so..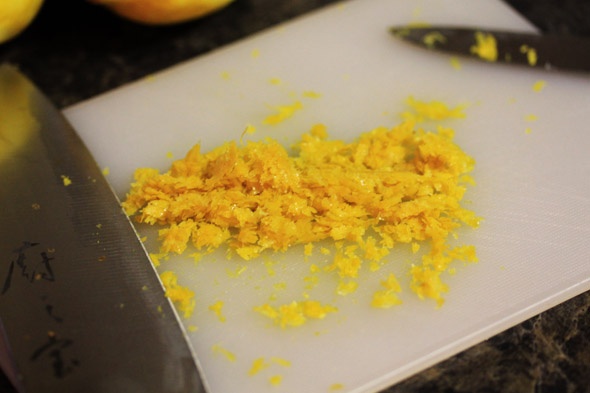 chop the zest up to release even more lemon flavor

juice them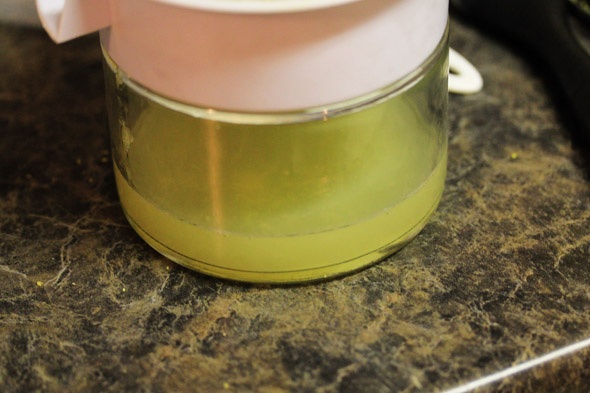 tangehhhh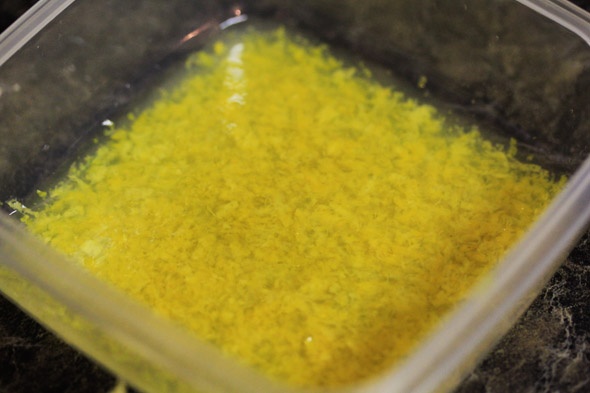 soak the zest in the lemon juice while you prepare the other parts of the cake, about 15 to 20min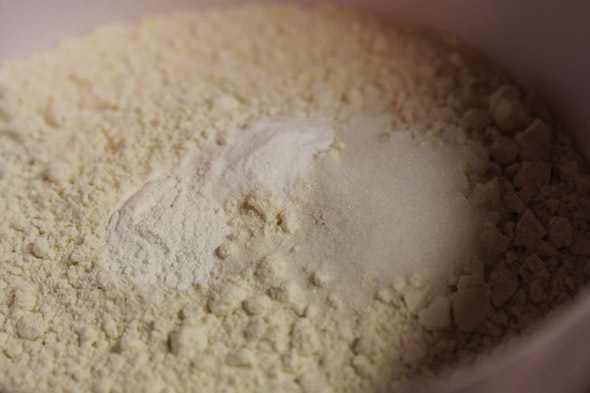 dry ingredients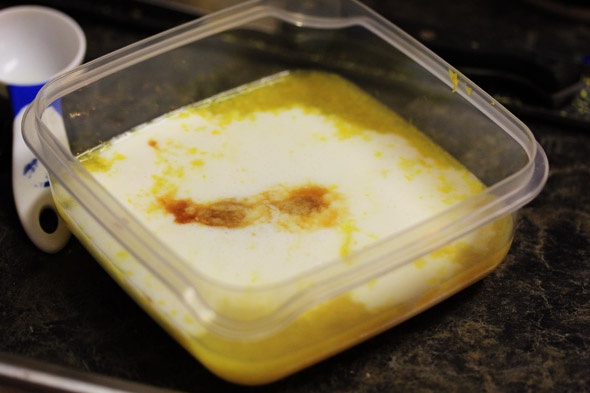 buttermilk, vanilla, lemon zest/juice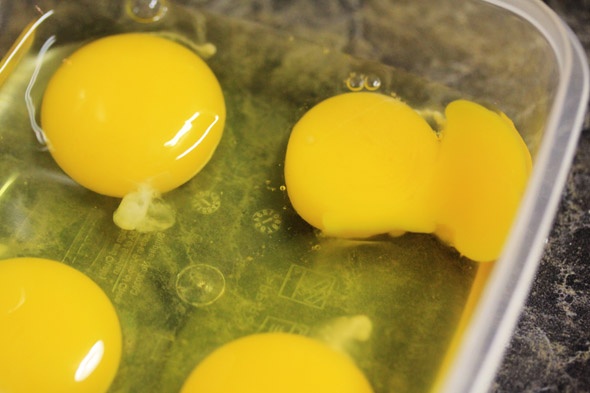 your 3 eggs plus 1 egg yolk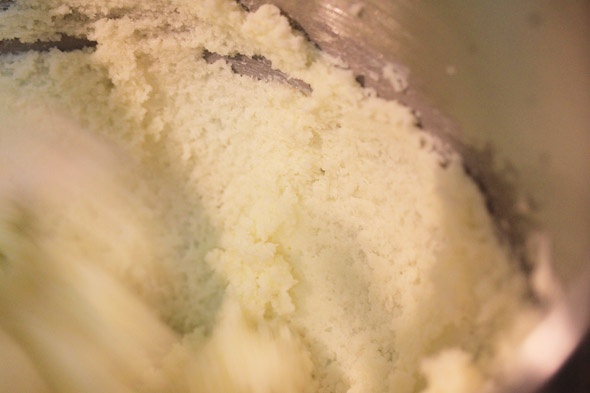 creamed sugar/butter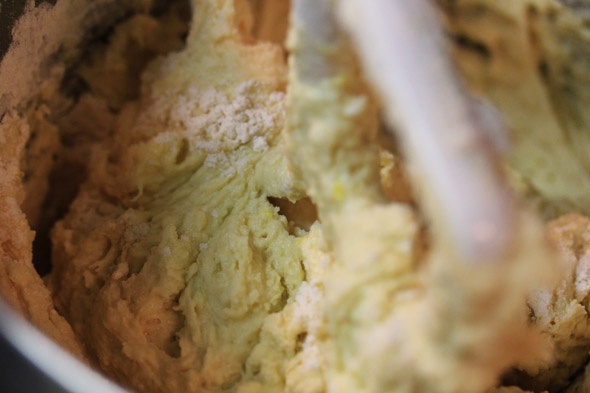 everybody in the pool! don't overmix!!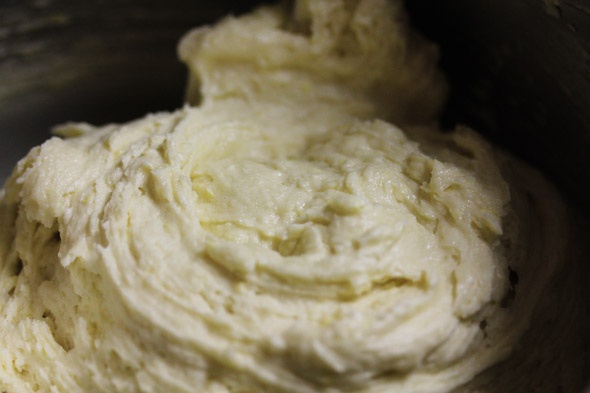 the batter is all mixed up and ready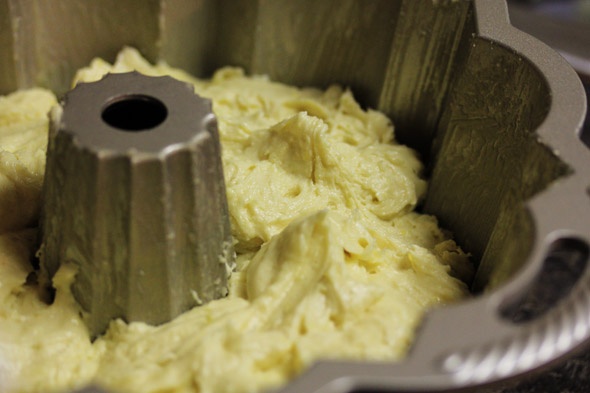 scoop it into your bundt pan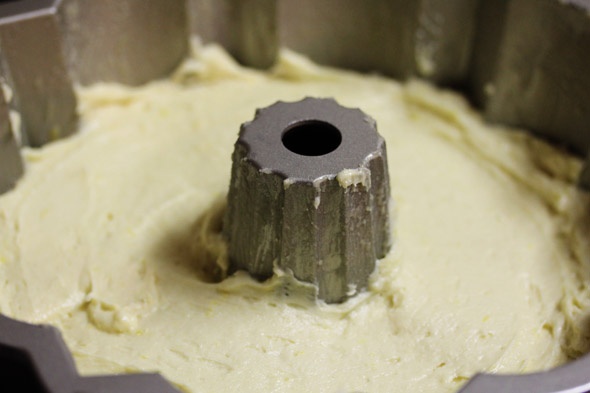 smooth it down so it's even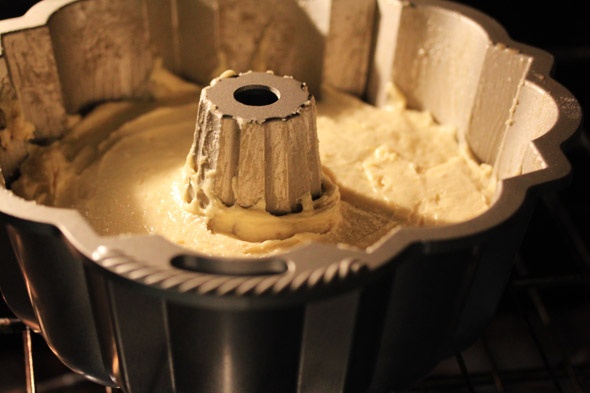 bake it!

aint she purty?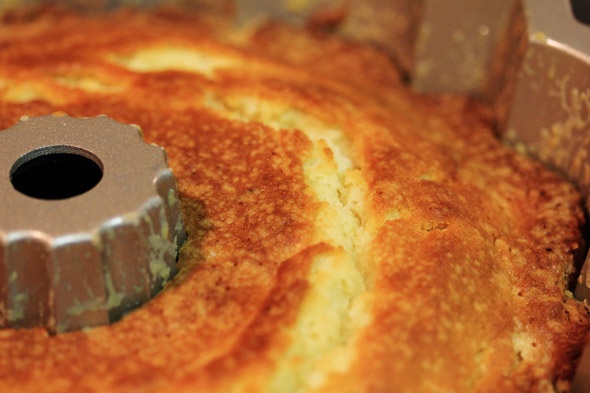 beautiful crust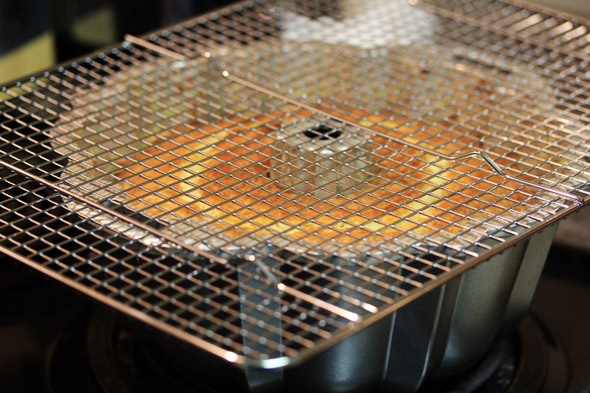 flip her over onto a cooling rack after 10min of cooling in the pan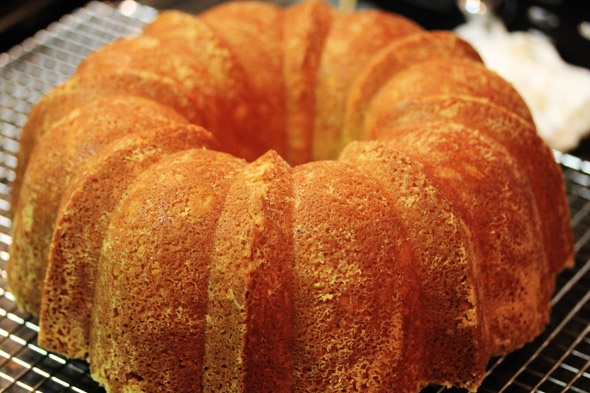 voila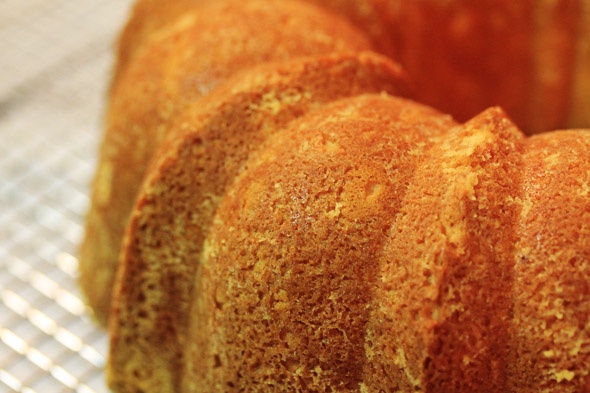 closeup — I wish you could smell this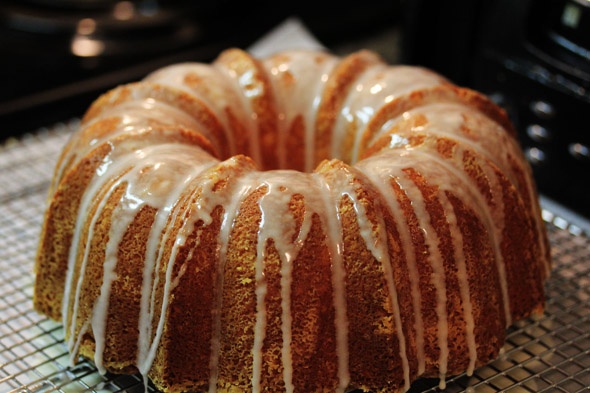 the first drizzle of glaze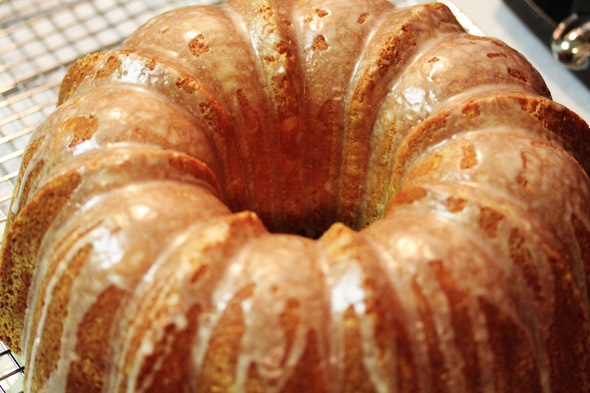 this is what it looks like after an hour…all soaked in…and ready for more glaze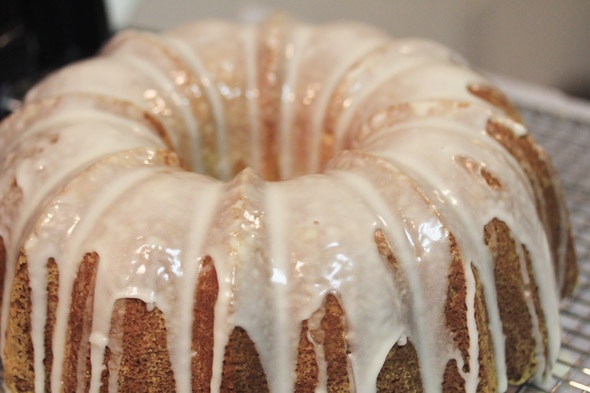 so pour it on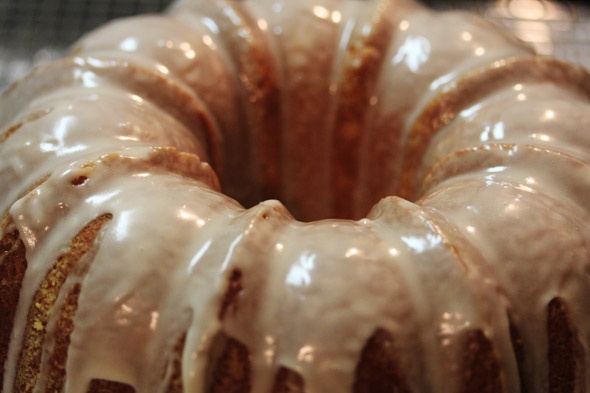 oh yum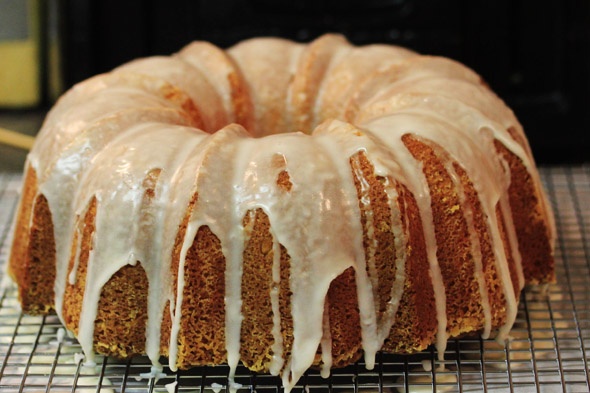 she's so ready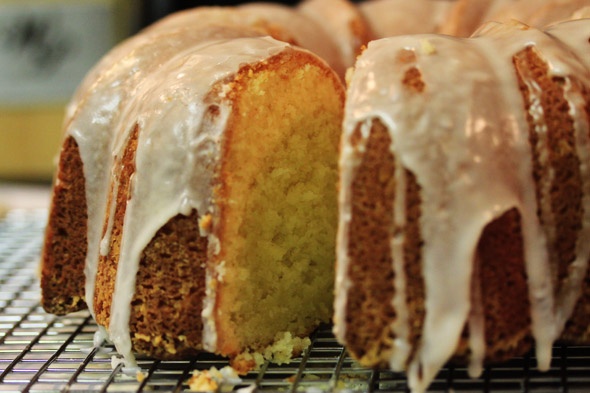 Good lord…
Print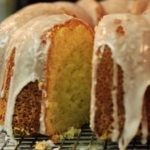 The Ultimate Lemon Bundt Cake
---
---
For the Cake:
3

lemons, zest grated and saved, then juiced for 3 tbsp juice (see note below)

3

cups

unbleached all-purpose flour (15 ounces)

1 tsp

baking powder

1/2 tsp

baking soda

1 tsp

table salt

1 tsp

vanilla extract

3/4

cup

low-fat buttermilk (preferably)

3

large eggs, at room temperature

1

large egg yolk, at room temperature

18 tbsp

unsalted butter (

2 1/4

sticks), at room temperature

2

cups

sugar
For the Glaze:
2

to

3

tablespoons fresh lemon juice (see note below)

1 tablespoon

buttermilk

2

cups

confectioners sugar (8 ounces)
---
Instructions
FOR THE CAKE:
Adjust oven rack to lower-middle position; heat oven to 350 degrees. Spray 12-cup Bundt pan with nonstick baking spray with flour (alternatively, brush pan with mixture of 1 tablespoon flour and 1 tablespoon melted butter). Mince lemon zest to fine paste (you should have about 2 tablespoons). Combine zest and lemon juice in small bowl; set aside to soften, 10 to 15 minutes.
Whisk flour, baking powder, baking soda, and salt in large bowl. Combine lemon juice mixture, vanilla, and buttermilk in medium bowl. In small bowl, gently whisk eggs and yolk to combine. In standing mixer fitted with flat beater, cream butter and sugar at medium-high speed until pale and fluffy, about 3 minutes; scrape down sides of bowl with rubber spatula. Reduce to medium speed and add half of eggs, mixing until incorporated, about 15 seconds. Repeat with remaining eggs; scrape down bowl again. Reduce to low speed; add about one-third of flour mixture, followed by half of buttermilk mixture, mixing until just incorporated after each addition (about 5 seconds). Repeat using half of remaining flour mixture and all of remaining buttermilk mixture. Scrape bowl and add remaining flour mixture; mix at medium-low speed until batter is thoroughly combined, about 15 seconds. Remove bowl from mixer and fold batter once or twice with rubber spatula to incorporate any remaining flour. Scrape into prepared pan.
Bake until top is golden brown and wooden skewer or toothpick inserted into center comes out with no crumbs attached, 45 to 50 minutes.
FOR THE GLAZE:
While cake is baking, whisk 2 tablespoons lemon juice, buttermilk, and confectioners' sugar until smooth, adding more lemon juice gradually as needed until glaze is thick but still pourable (mixture should leave faint trail across bottom of mixing bowl when drizzled from whisk). Cool cake in pan on wire rack set over baking sheet for 10 minutes, then invert cake directly onto rack. Pour half of glaze over warm cake and let cool for 1 hour; pour remaining glaze evenly over top of cake and continue to cool to room temperature, at least 2 hours. Cut into slices and serve.
Notes
You will need between five and six tablespoons of lemon juice for this recipe. Because the amount of juice can vary from lemon to lemon, we suggest you first measure the juice from the three lemons you have zested, then juice a fourth lemon if necessary.
Recipe Card powered by
Disclosure: This site uses various affiliate links. If a purchase is made using one of our affiliate links, we receive a small commission which helps support our efforts. Please read our
Privacy Policy
for more information.