Maybe you're intimidated by the whole notion of serving a Normal Rockwell style turkey this year for the holidays. Or, maybe you just don't have that many people to feed. Maybe you just prefer a different kind of poultry, and maybe you'd just rather dazzle your small gathering with cute, tiny wittoh itty bitty cornish hens. Whatever category you fall into, it doesn't matter. You can bring something amazing to the table and be super proud of yourself.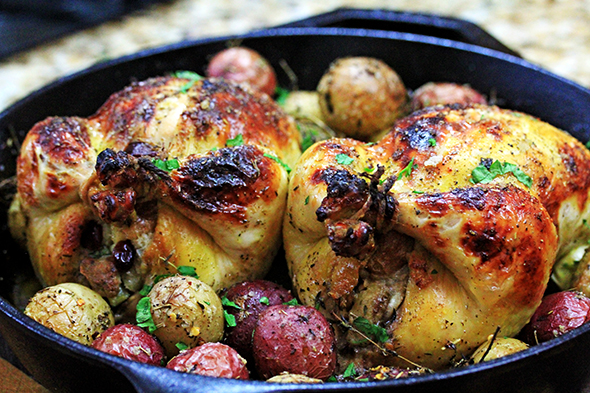 Here's the wonderful thing about this recipe…although you see me using just two hens, this will work for up to FOUR hens. There's enough buttermilk brine for four little hens. Don't have buttermilk? No problem. Just don't worry about using it lol. It's not a totally necessary ingredient, you can still brine your birds overnight without it. You also, don't have to brine at all. Whatever option works best for you, go with that. Trust yourself. This would be a great dish for you and your sweetheart on Christmas or Thanksgiving.
Enjoy!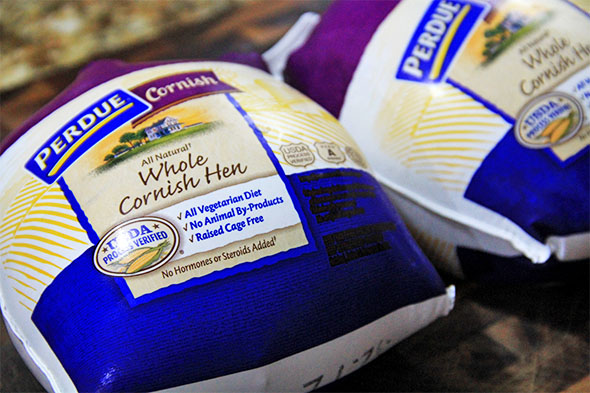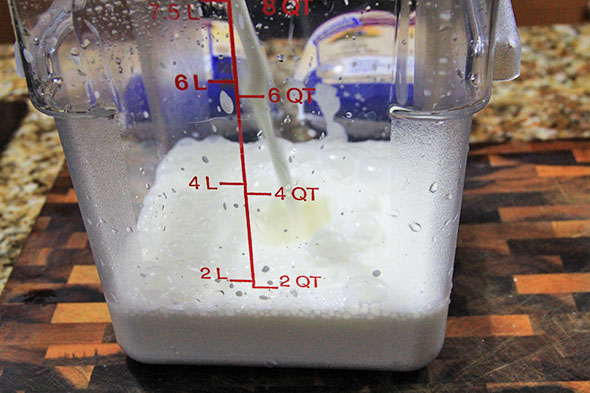 Add buttermilk or water to a container large enough to fit your hens. This is an 8qt. cambro.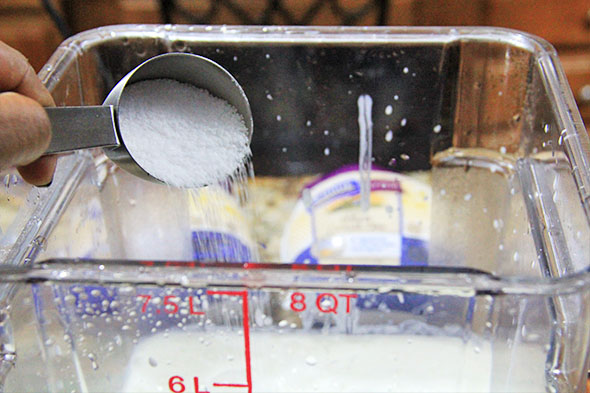 Add the salt.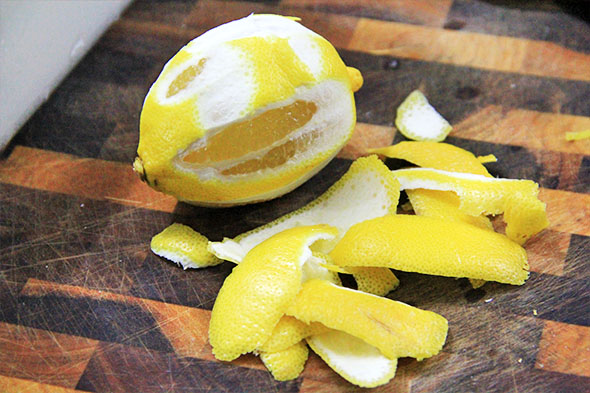 Peel your lemon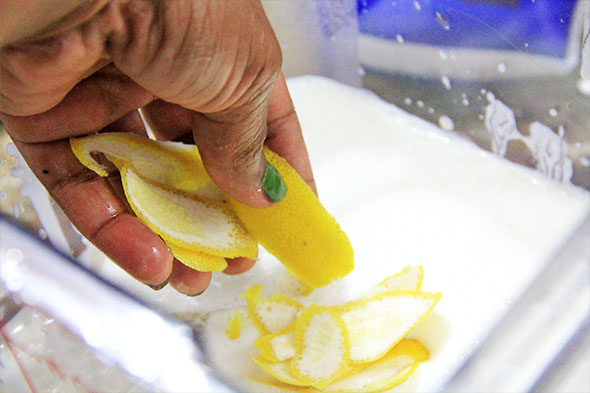 Add the peel and the lemon (quartered) to your brine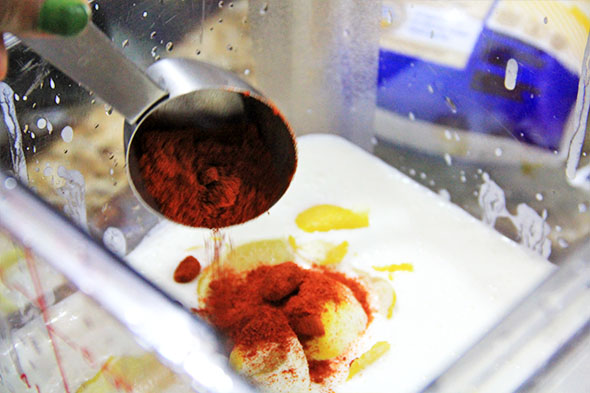 Add the smoked paprika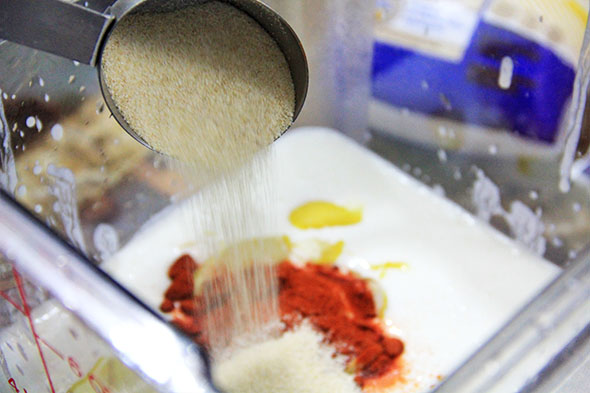 And the granulated onion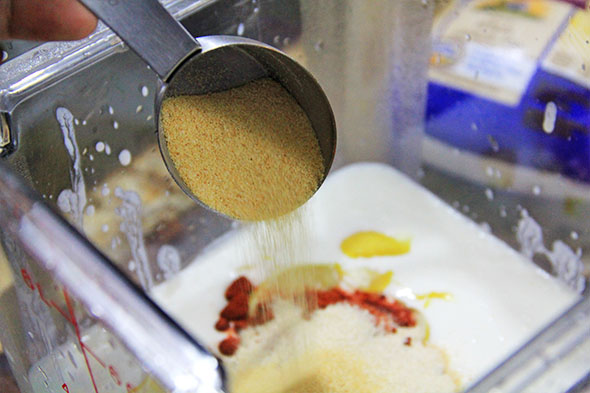 Then the granulated garlic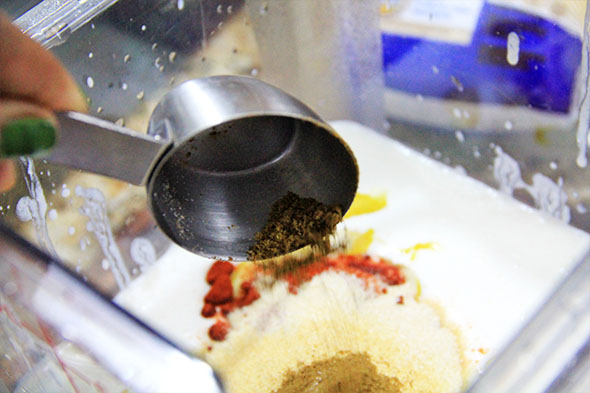 Add the cumin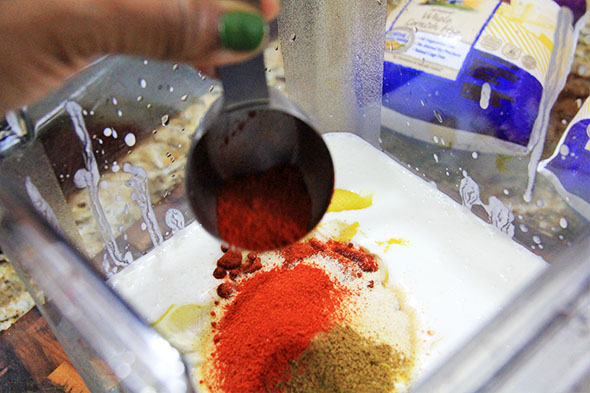 And the cayenne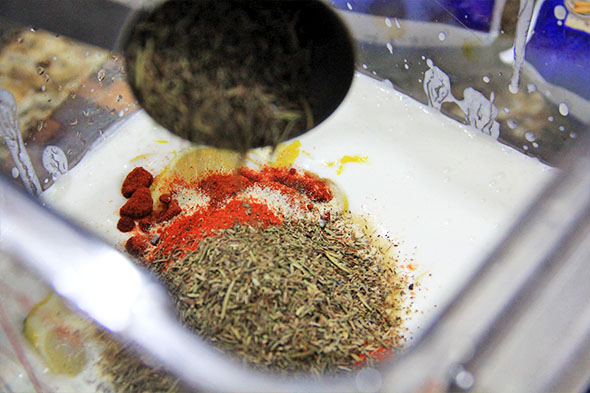 Toss in the herbes de provence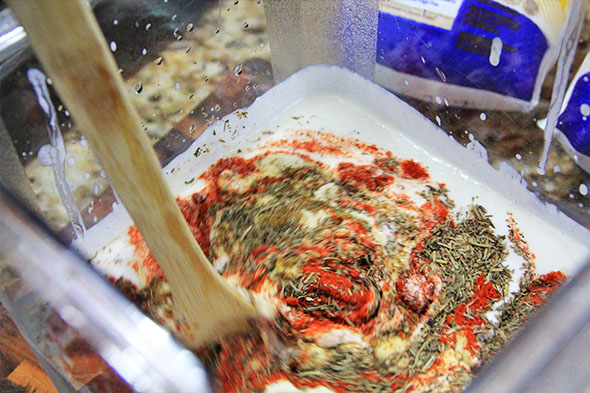 Swirl it all around until its thoroughly combined.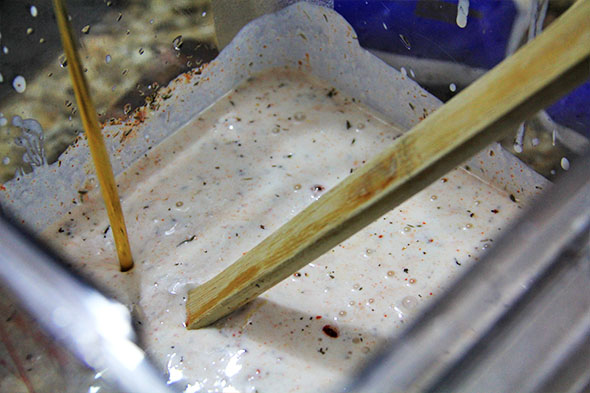 Pour in the maple syrup (or honey). You can also use plain white or brown sugar.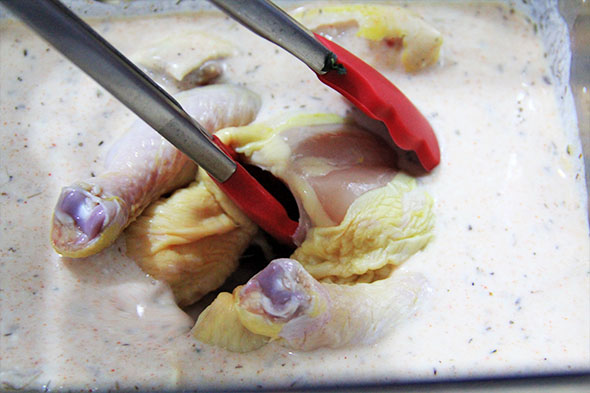 Gently place your hens into the mixture.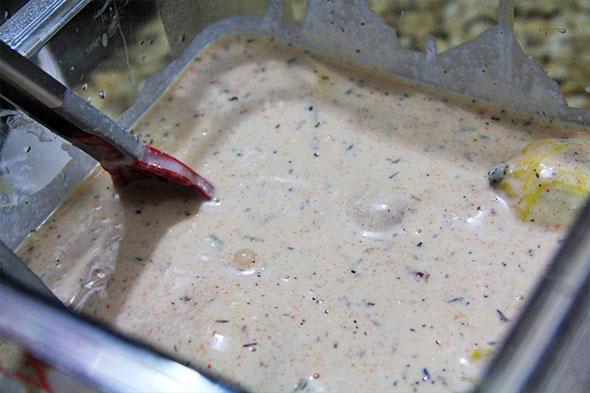 Make sure they're submerged…Hey guess what, if you want, you can place each hen in a gallon ziploc bag, and then pour the brine over each one equally.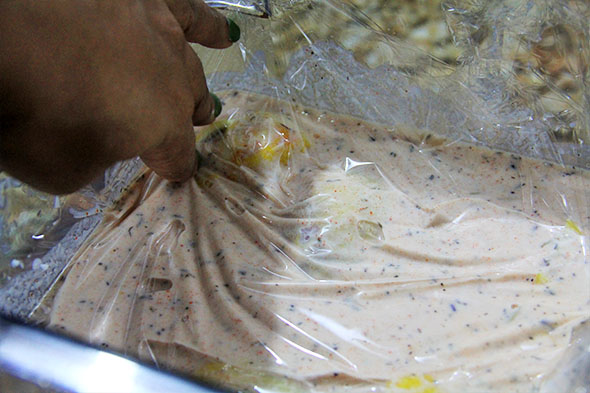 Cover with plastic wrap so the hens don't pop out while they brown.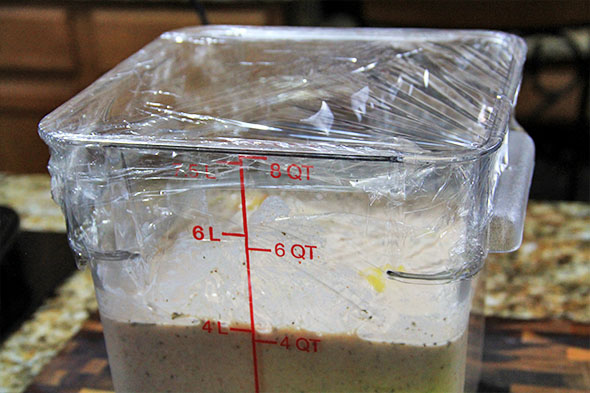 Then, cover the entire container with plastic wrap. Let these babies brine overnight, or for about 6 hours.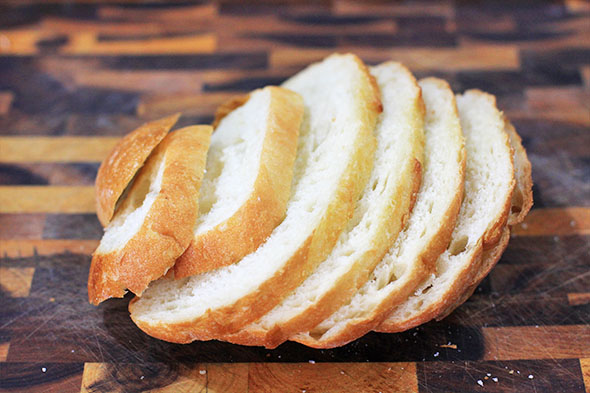 Here's the bread i'm using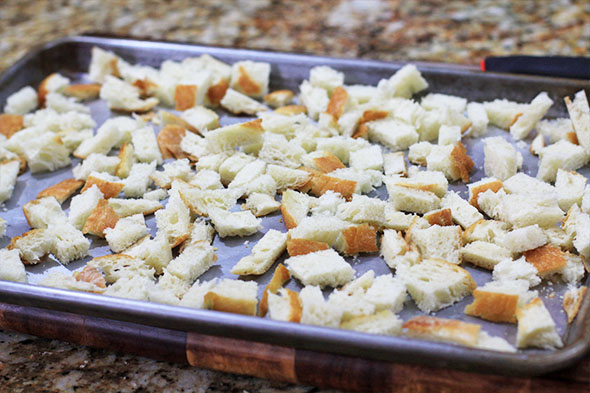 Cube it up, and put it in a 300 degree oven for 15-20 minutes or until it's really dried out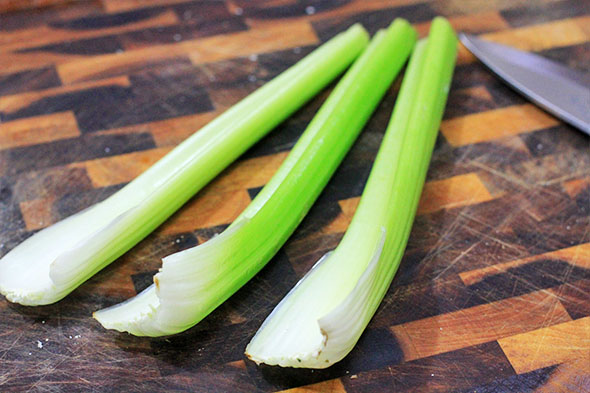 Grab yourself three stalks of celery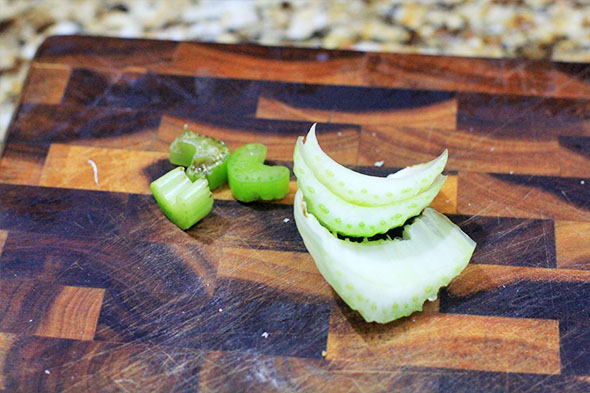 Chop off the ugly ends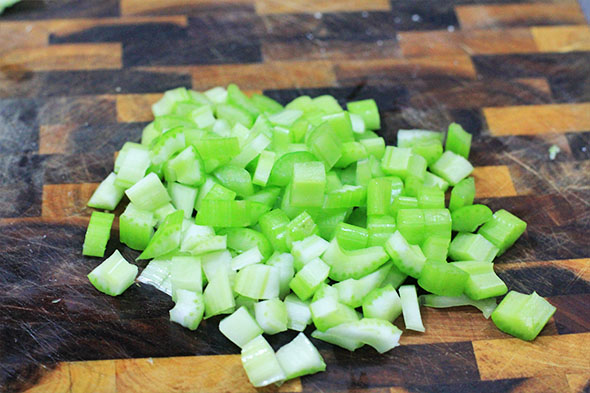 Dice it up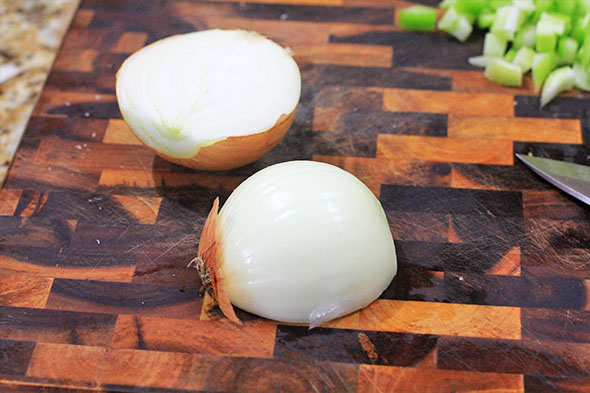 Split a medium onion

Dice it up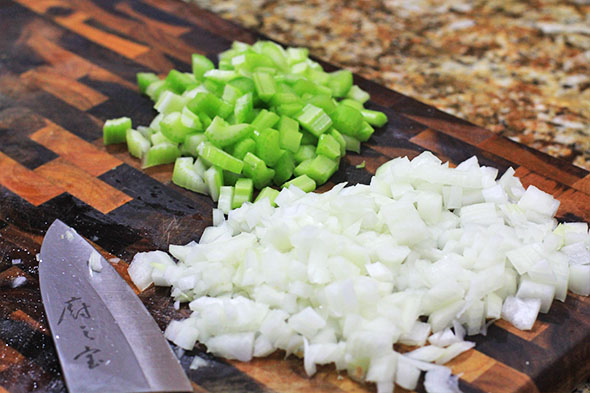 See?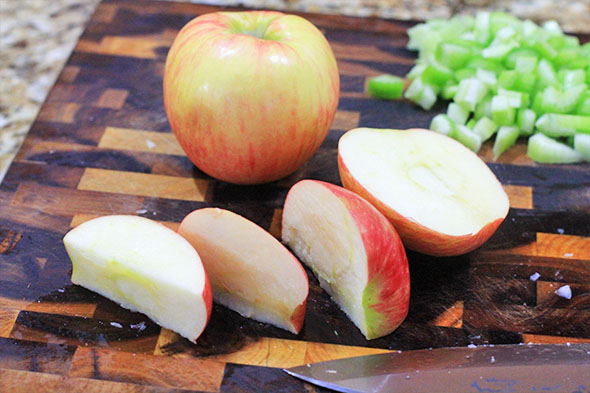 Core off 1 large apple, I used honeycrisp, you can use granny-smith. whatever you use, make sure it's a firm baking apple that won't turn to mush.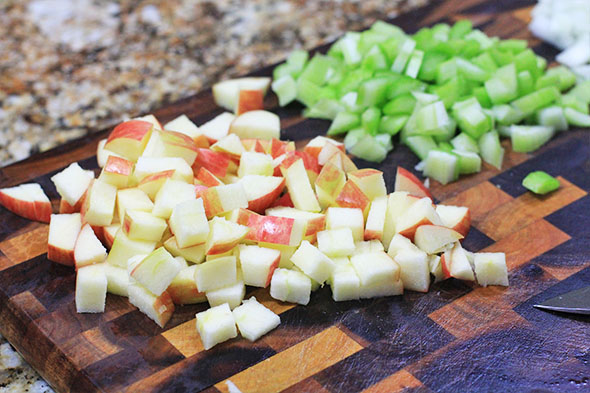 So here's your lineup.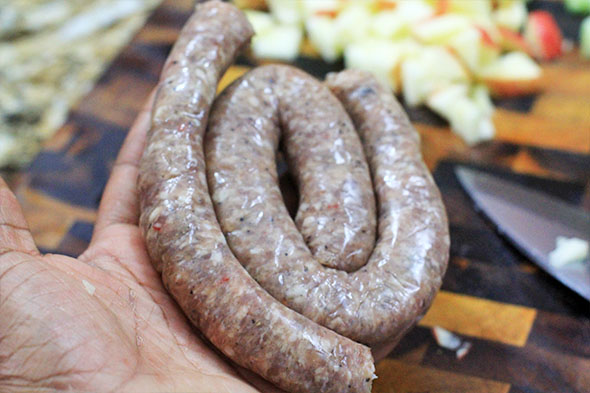 I'm using sausage, but you don't have to. This is a delicious pork sausage with apple and onion strewn all thru it. Mmm! I got it from Wegmans.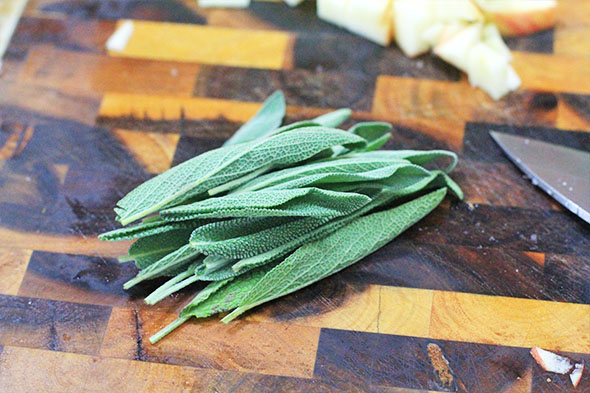 Line up some pretty sage leaves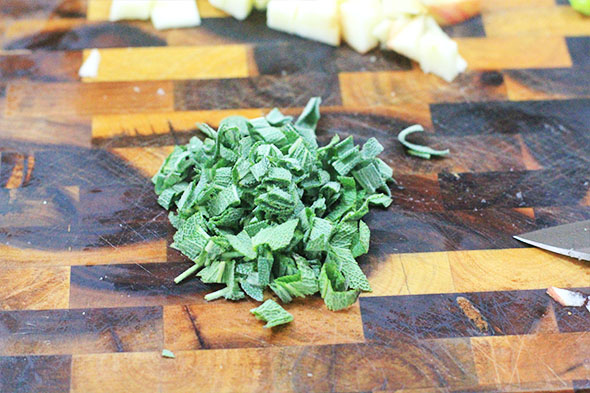 Then chop them up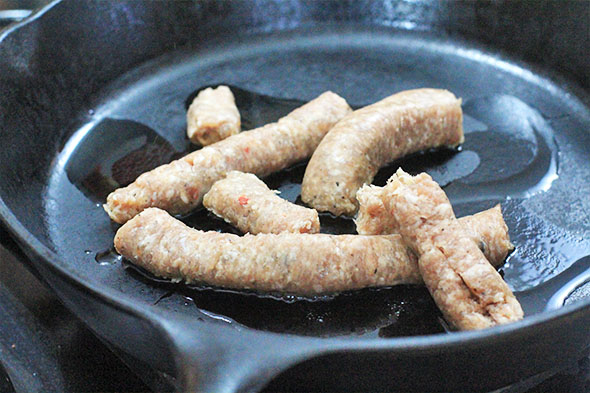 In a large skillet over medium heat, add about a tablespoon of olive oil, and brown the sausage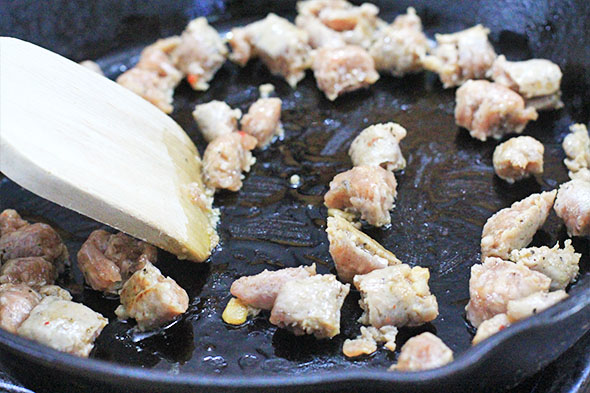 Break it up into very small bite-sized pieces, as crumbly as you can get it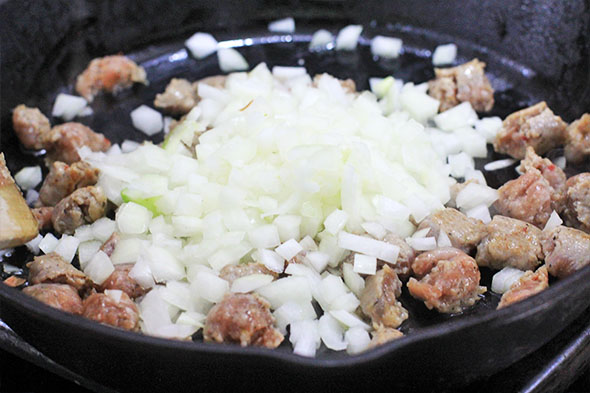 Add the onion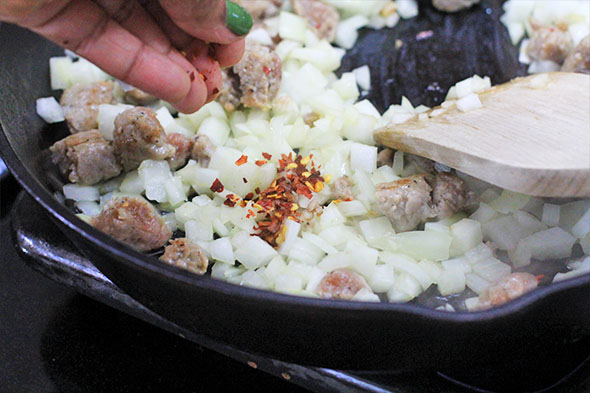 And crushed red pepper flakes
Herbes de provence…
At this rate, the bread should be ready. Remove it from the oven and let it cool.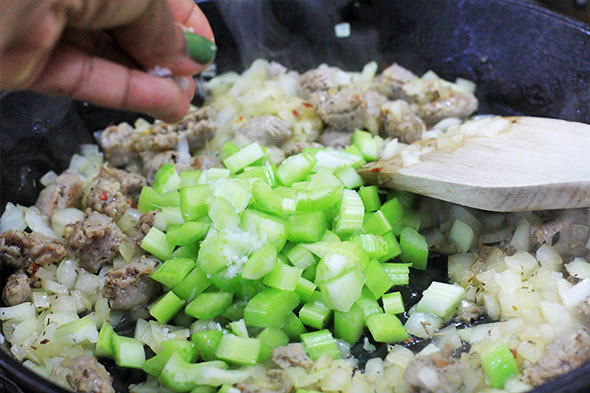 Let the onions cool until softened, then add the celery. Cook that until softened.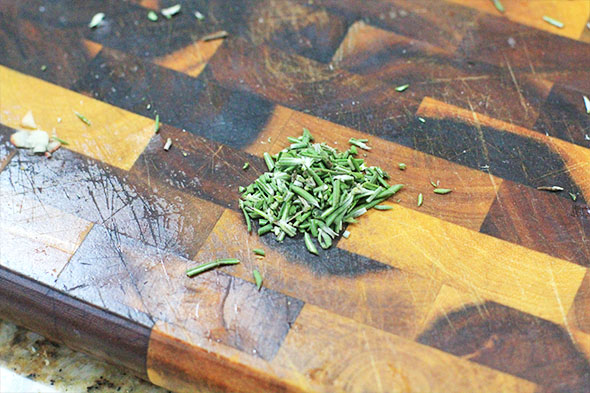 Chop up some rosemary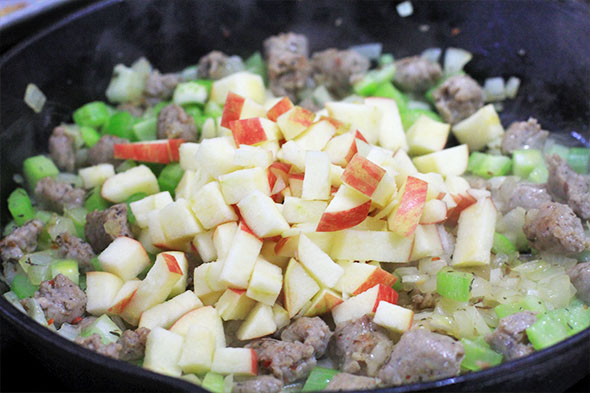 Throw in the apple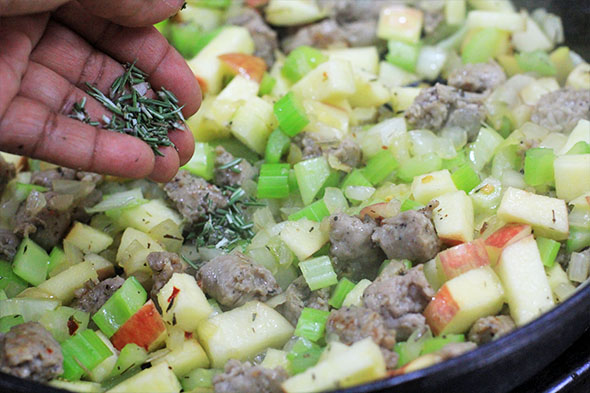 Chuck the rosemary in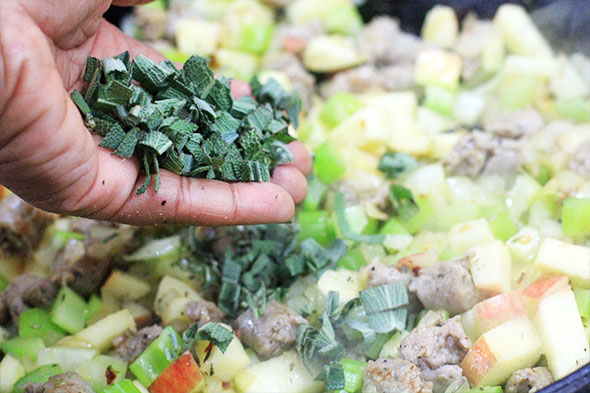 And the sage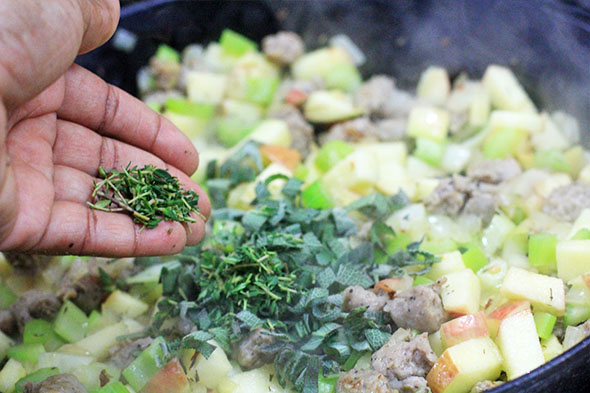 And the thyme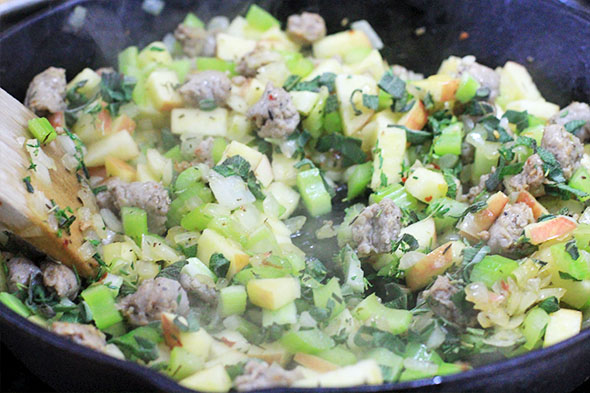 Toss to combine
Add just a tiny pinch of nutmeg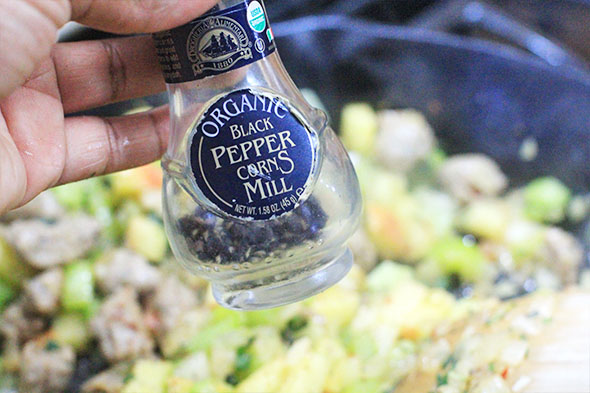 And some black pepper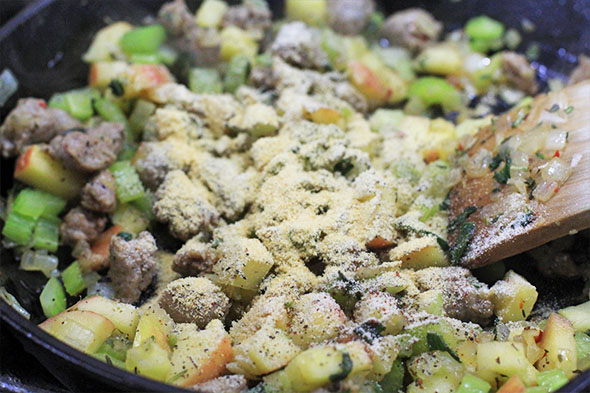 Add the granulated garlic and onion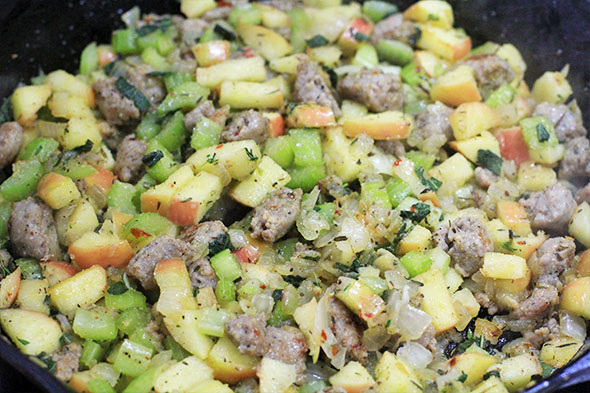 Toss to combine. Make sure this tastes good, and season accordingly. Make sure all of the veggies and fruit are nice and tender, but not mushy. Remember, they'll cook a little longer in the oven while they're stuffed inside the hens!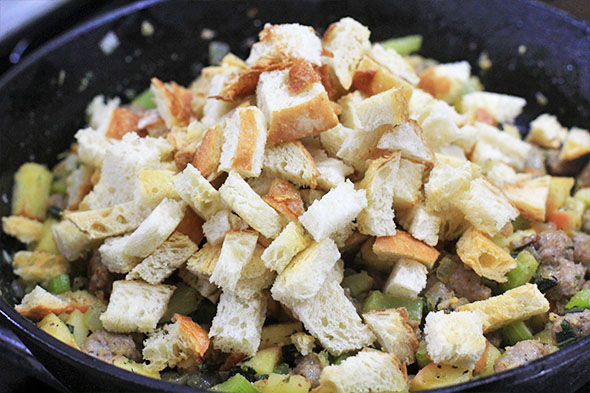 Once you're satisfied with the meat/veggie/fruit mixture, add the bread.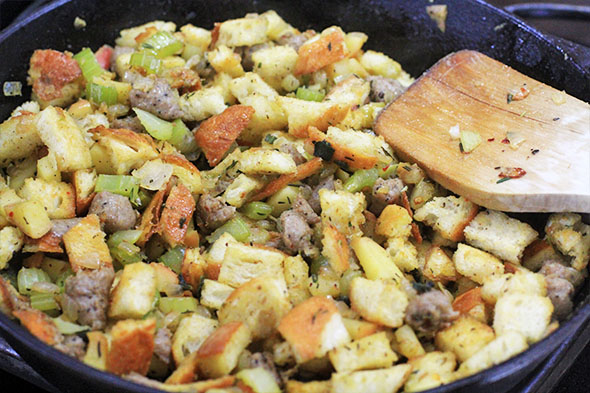 Toss to combine and allow the bread to soak up any residual fat/juices.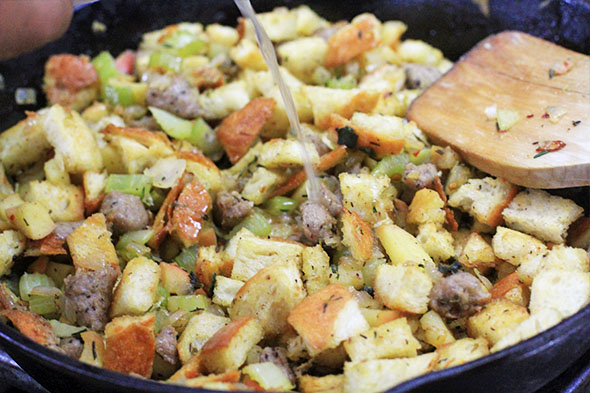 Then, add the broth, slowly and in stages. Allow the bread to absorb it before adding more. Adjust to your desired consistency.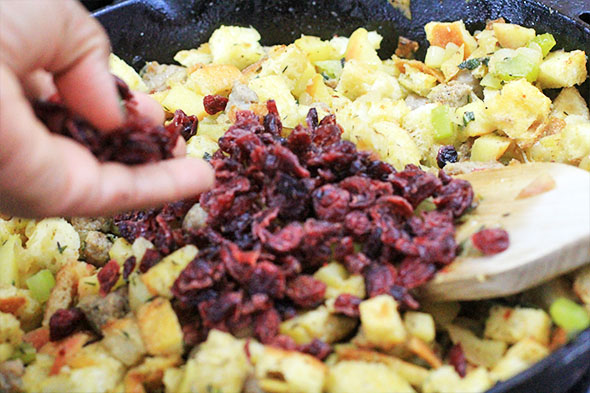 Toss in the dried cranberries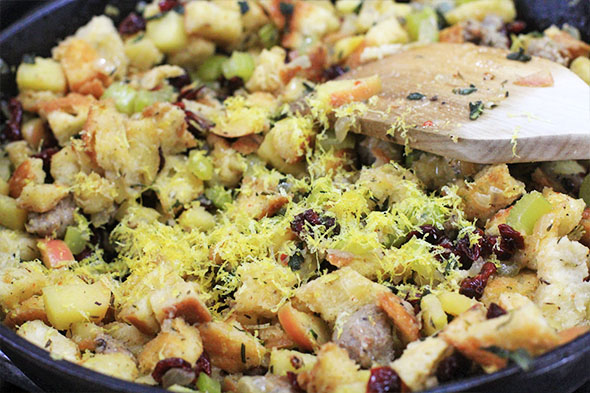 And lemon zest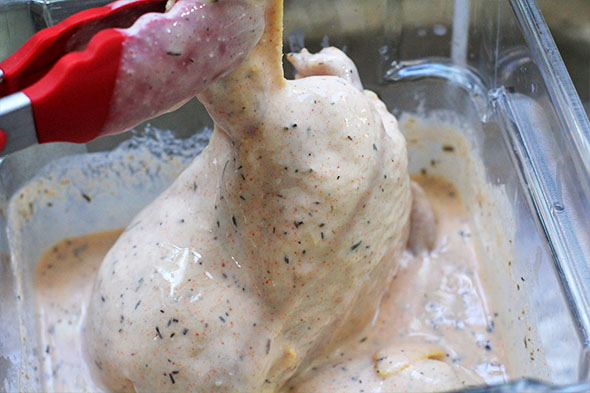 Remove the hens from the fridge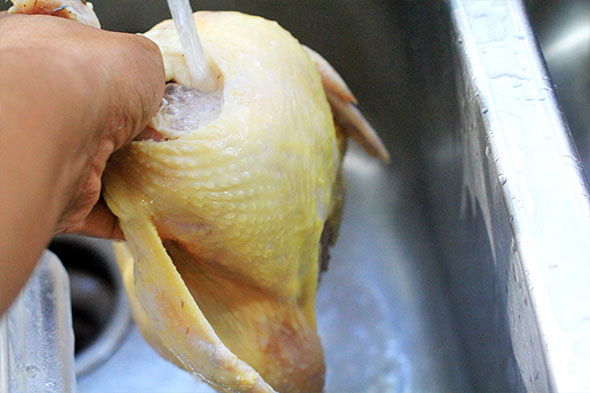 Rinse the brine off (if using buttermilk)
Transfer the stuffing mixture to a bowl and let it cool for about 20 minutes. Add scallions.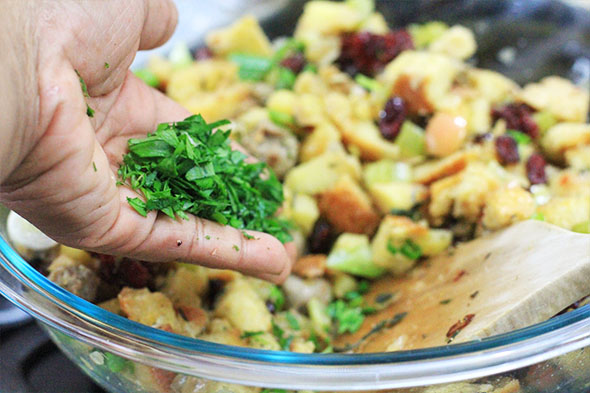 And some fresh parsley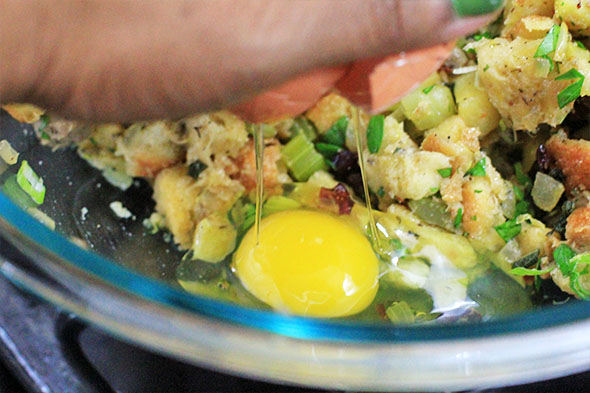 Then add one egg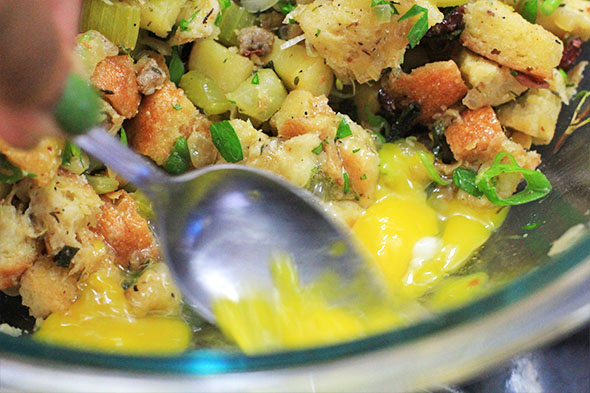 And beat it up. Or, just beat it up before adding it to the stuffing.
Pat the hens dry with paper towels. Make sure there is no surface moisture.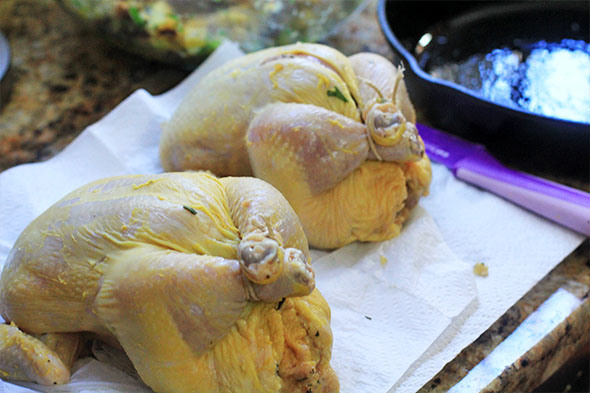 Stuff the hens with the stuffing, and tie their legs up so the filling doesn't spill out.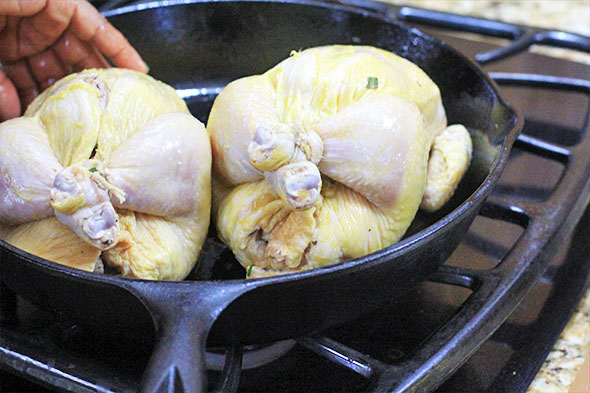 Rub each hen with a little olive oil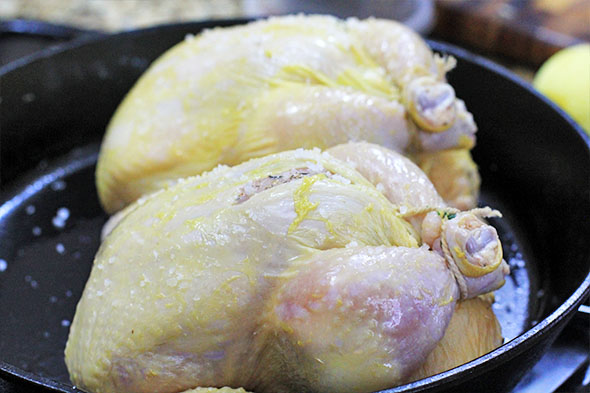 Add some sea salt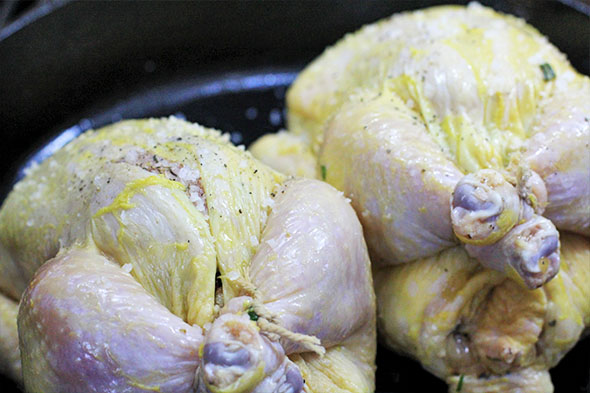 and some pepper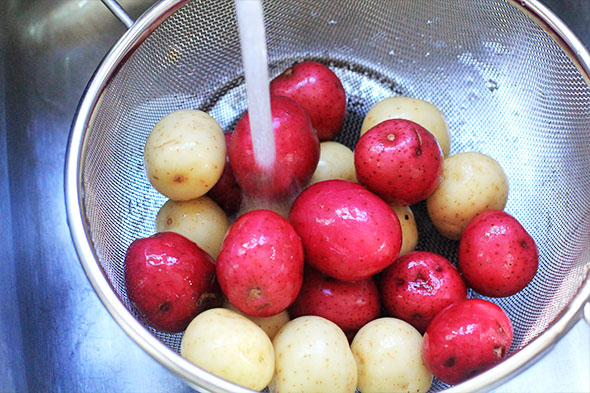 No recipe for this, but if you want, dress your hens with some potatoes (I only used them because I had them laying around, this recipe doesn't include instructions for them, but maybe the pictures will help if you're curious). So, as you can se here, I rinsed them.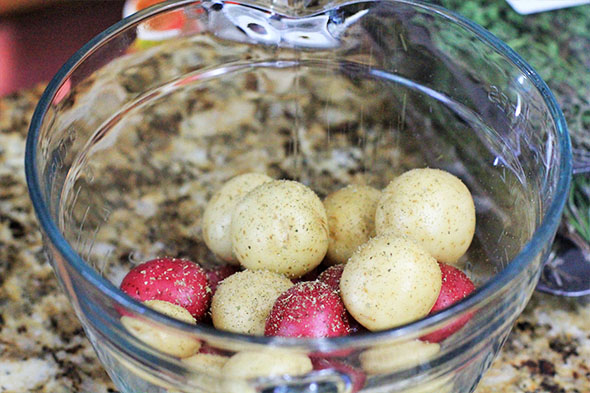 Then seasoned them up, I honestly don't remember all of what I used. So be creative.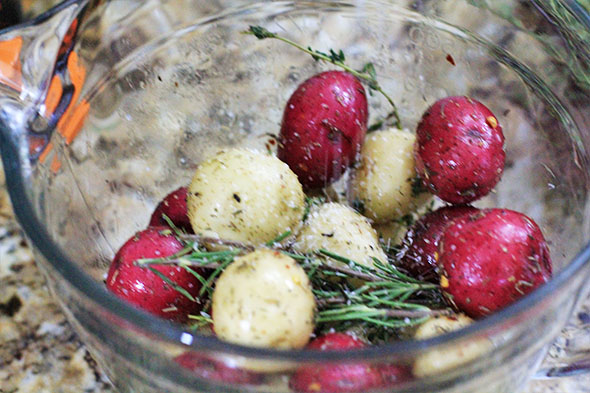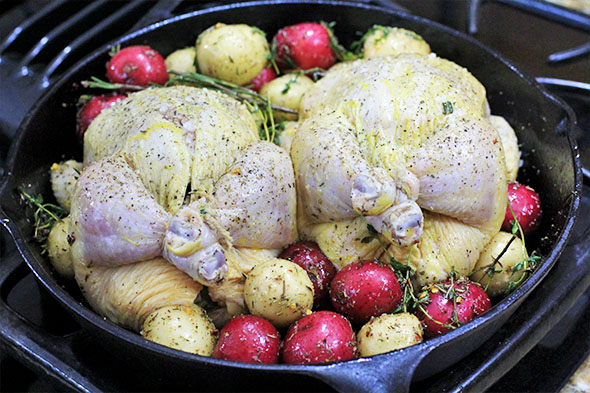 Place your hens in a 400 degree oven, and roast until the breast meat registers 165 on an instant read thermometer, about an hour — give or take.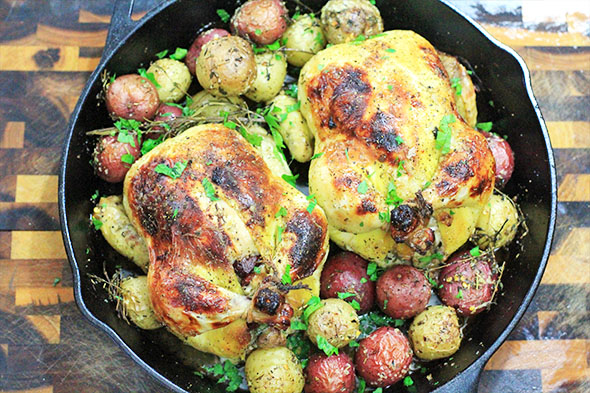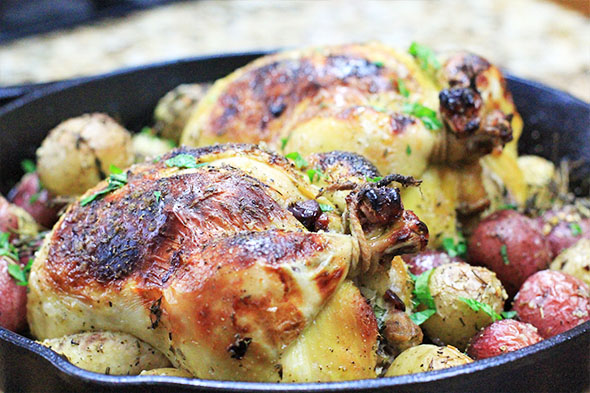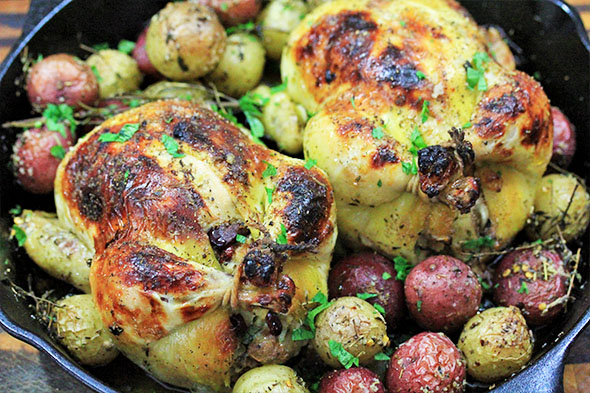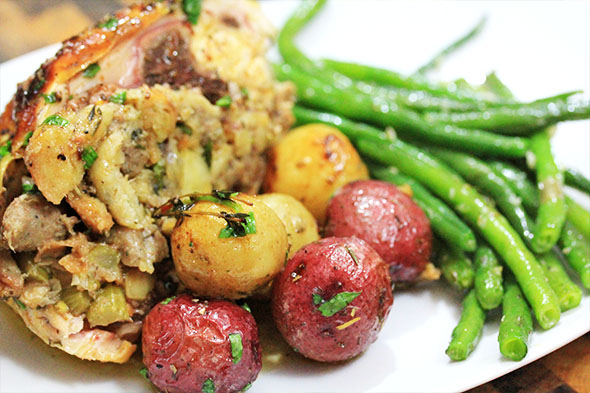 Print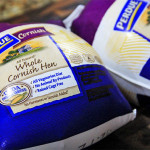 Roasted Buttermilk Cornish Hens with Apple & Sausage Stuffing
---
Description
You don't have to brine these at all. You can skip that step and just season and roast your baby birds and proceed.
---
For the brine:
1/2

gallon

buttermilk (or just use water)

1/4

cup

kosher or sea salt (if brining under 6 hours, use a half cup of salt)

1

lemon, peeled or zested

2 tbsp

smoked paprika

2 tbsp

granulated garlic

2 tbsp

granulated onion

1 tbsp

ground cumin

2 tsp

cayenne

2

–

3

tbsp herbes de provence

1/2

cup

maple syrup (or honey)

2

–

4

small cornish hens
For the stuffing:
8

large slices of sturdy artisan bread, cubed

3

celery stalks, chopped

1

medium onion, chopped

1

honeycrisp or granny-smith apple, cored and chopped

2

–

3

oz

sausage of choice, optional (I used apple-onion)

2 tbsp

fresh sage, chopped
pinch of crushed red pepper flakes

1/2 tsp

herbes de provence
sea salt, to taste
black pepper, to taste

1/2 tsp

fresh rosemary, chopped fine

1 tsp

fresh thyme, chopped

1/4 tsp

fresh nutmeg, grated

1 tsp

granulated garlic

1 tsp

granulated onion

1/3

cup

craisins (optional)

2

cups

low-sodium chicken broth
zest from

1

lemon

2 tbsp

scallions, chopped

1

egg, beaten

1 tbsp

fresh parsley, chopped
For the cornish hens:
Olive oil to coat
Sea salt & pepper to taste
---
Instructions
Mix all ingredients for brine together thoroughly and store hens overnight. If brining less than 6 hours, increase salt to 1/2 cup.
Preheat oven to 300 degrees. Lay cubed bread on a large baking sheet, place in the oven and let it dry out and toast for about 15-20 minutes. Set aside. For the stuffing, heat large skillet over medium heat with a few tbsp of olive oil. Brown sausage for about 4 minutes. Add onions and cook until translucent, about 6 minutes. Add herbes de provence, crushed red pepper flakes. Stir to combine. Add celery, apple, rosemary, sage, nutmeg, pepper, and salt. Cook until tender, about 6 minutes or so. Test it and taste it. Add granulated onion and garlic. Stir until combined. Add the dried out bread cubes and allow the bread to absorb any fat/juices left in the pan, about 2 minutes. Add the dried cranberries (craisins), if using. Turn off the heat. Pour in chicken broth, a little at a time until you've reach your desired consistency. Finally, add the lemon zest, and stir until combined. Transfer the stuffing to a large bowl to cool down for about 20 minutes. Add 1 beaten egg, scallions, and fresh parsley.
Remove hens from the brine, rinse thoroughly. Pat dry with paper towels and transfer to large baking sheet or cast iron skillet. Drizzle lightly with olive oil, and a light sprinkle of sea salt and pepper to taste. Stuff each hen with the stuffing mixture, then tie it closed with kitchen twine so the stuffing doesn't spill out.
Roast in a preheated 400 degree oven for about an hour or until the breast meat registers 165 degrees on an instant read thermometer. Allow hens to rest about 10 minutes before serving.
Recipe Card powered by
Disclosure: This site uses various affiliate links. If a purchase is made using one of our affiliate links, we receive a small commission which helps support our efforts. Please read our
Privacy Policy
for more information.