My keto fam! If you miss pizza, I want to introduce you to Foster Farms Smart Crust™ Pizza. It's true, gluten and grain-free keto-certified pizza is here. Best part is that it's only 4 grams of net carbs per serving. First of all, I found them to be quite delicious — but what really blew my mind is that the crust is made with all-natural Foster Farms chicken, cheese, and egg whites! What?!? I know, I know, it's so wild, but it's really good. When I saw that, I knew I wanted to give them a try. No other keto-dough that I've tried has had chicken incorporated, so this was new to me. Because the crust is comprised of chicken, you're also getting 25 grams of protein per serving. A win for the keto community.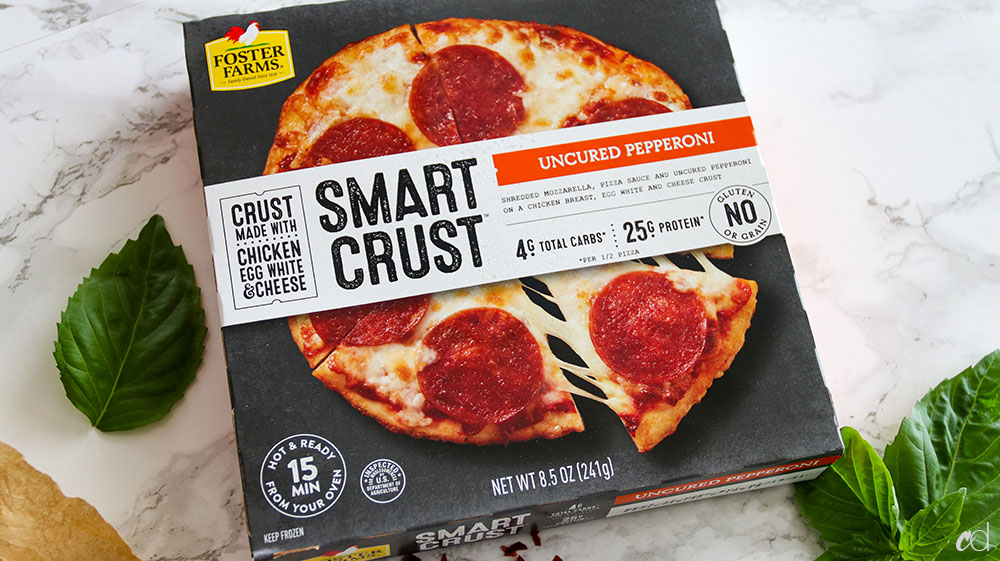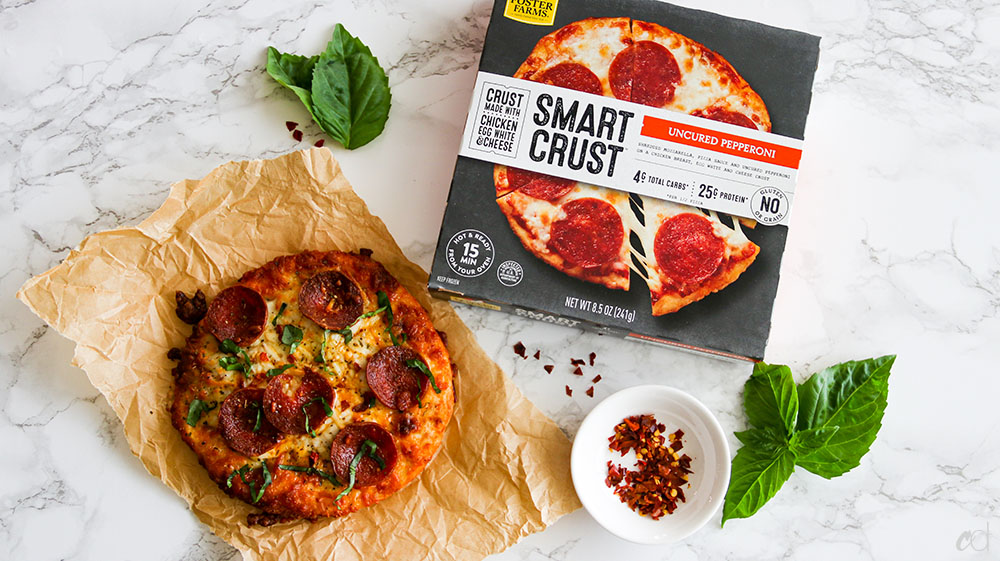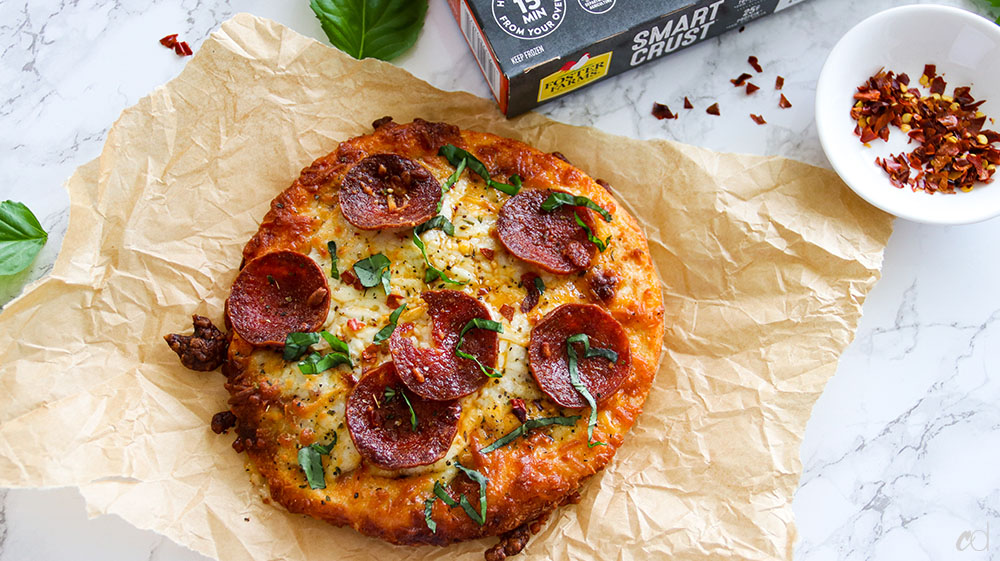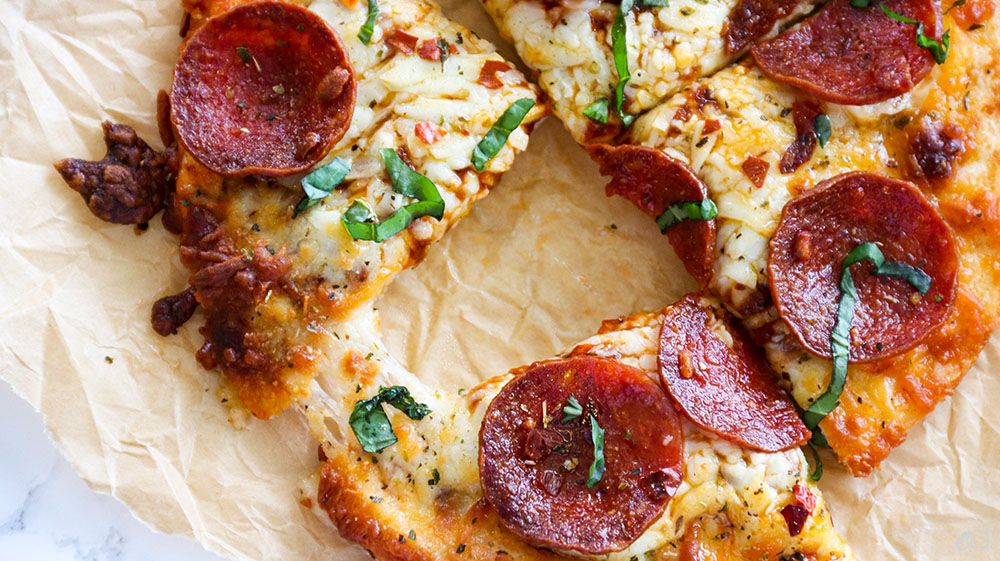 So full disclosure, when I saw the size of the pizza, I was like "This isn't gonna fill me up at all". But to my surprise, it did. I even had a little left over. The crust is really substantial and filling, and the toppings are good on their own, but you are totally welcomed to season your pizza to taste. I added fresh basil from my garden, and some pizza seasoning to bring out those signature flavors.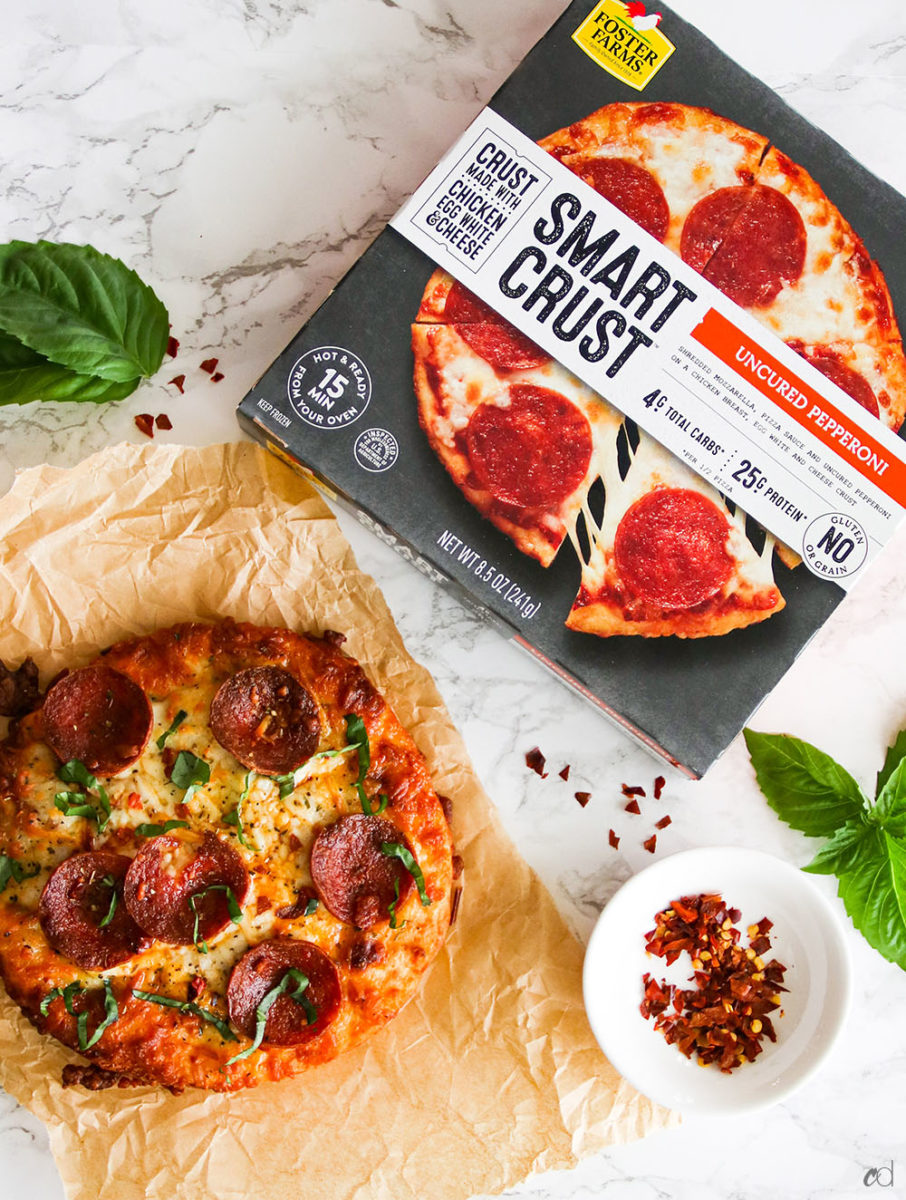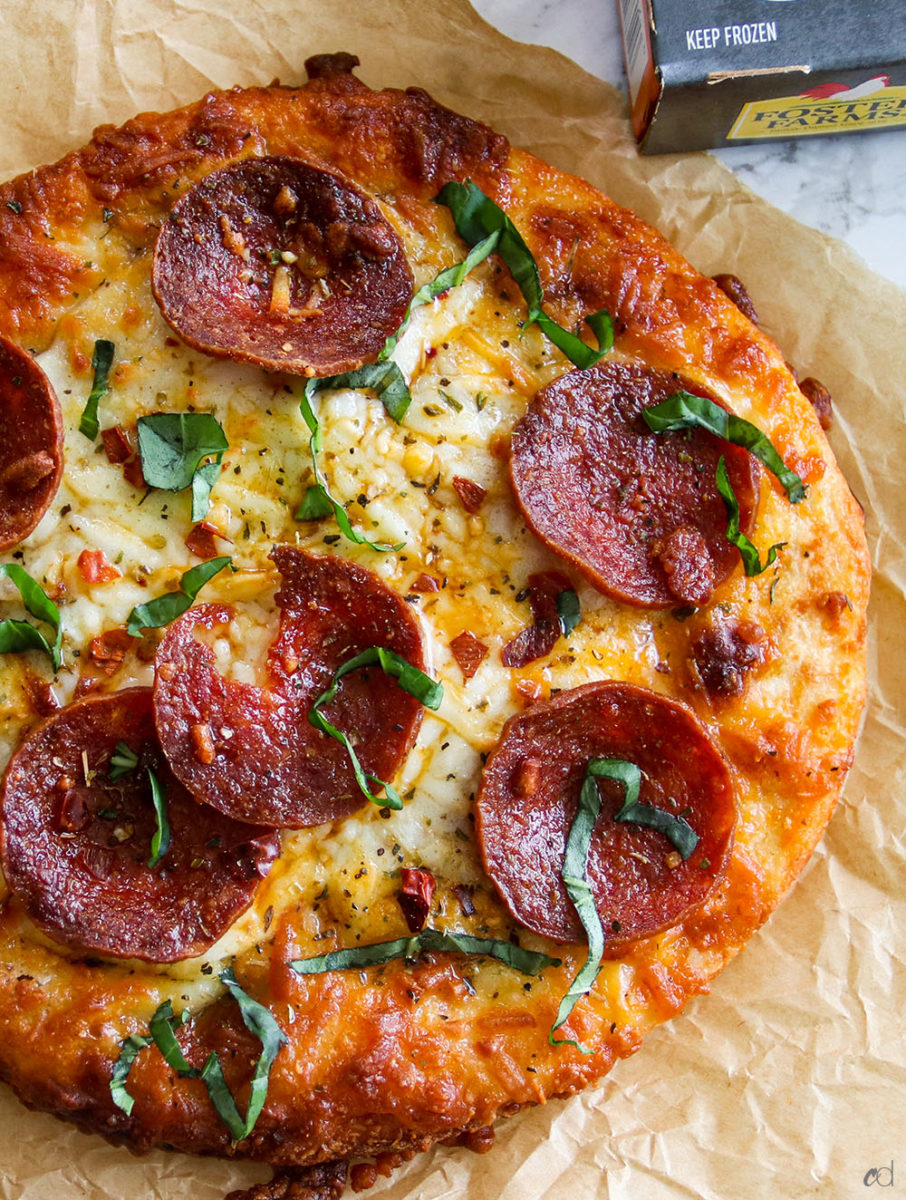 If you're following a low-carb and/or keto lifestyle, stock up on these little pizzas for when you want to feel like you're cheating — but we know you're really not. Are you guys ready to try this new Foster Farms Smart Crust Pizza? Click here to find out where you can purchase.
Disclosure: This site uses various affiliate links. If a purchase is made using one of our affiliate links, we receive a small commission which helps support our efforts. Please read our
Privacy Policy
for more information.