I've been discovering various keto-friendly desserts, and I have to be honest — as a former cane sugar eater, keto desserts absolutely do it for me. This keto lemon pound cake with cream cheese frosting is no exception. Super moist, delicious, lemony…it hits all the proper notes. My biggest fear with keto desserts (prior to tasting them) was that they'd have an "off" taste, like chemically or something. I haven't discovered that at all!
Although I had a crazy sweet-tooth prior to the keto lifestyle, I find myself craving saltier snacks more than sweet snacks. Honestly, I didn't think that would be the case. Because I remember baking cookies for the sheer fat ass hell of it, or out of boredom. I would also make cinnamon rolls for no reason other than "I was craving it". So now, whenever I do get a sweet craving, this lemon pound cake just does it for me. And with so few net carbs, we don't feel at all bad about eating it within a matter of days.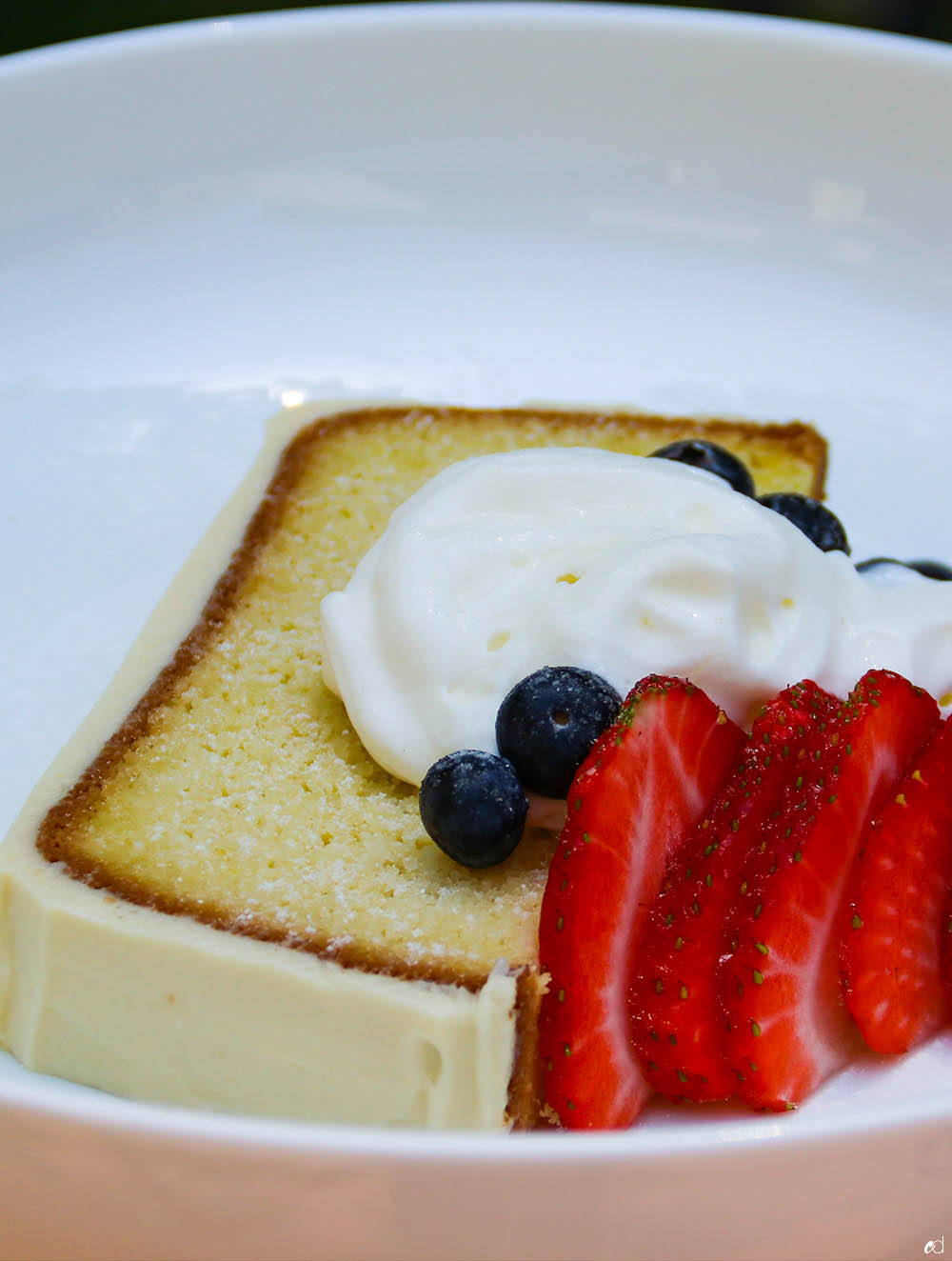 As always, you have to keep your expectations realistic when it comes to sugar substitutes. Just learn to appreciate them for what they are. If you're purposely going into it expecting various sweeteners to taste EXACTLY like sugar, you're setting yourself up for disappointment. Open your mind and you'll seriously enjoy these desserts without spiking your blood sugar and kicking yourself out of ketosis! A lot of these sweeteners on the market are really good, so much so that I constantly keep several bags on deck.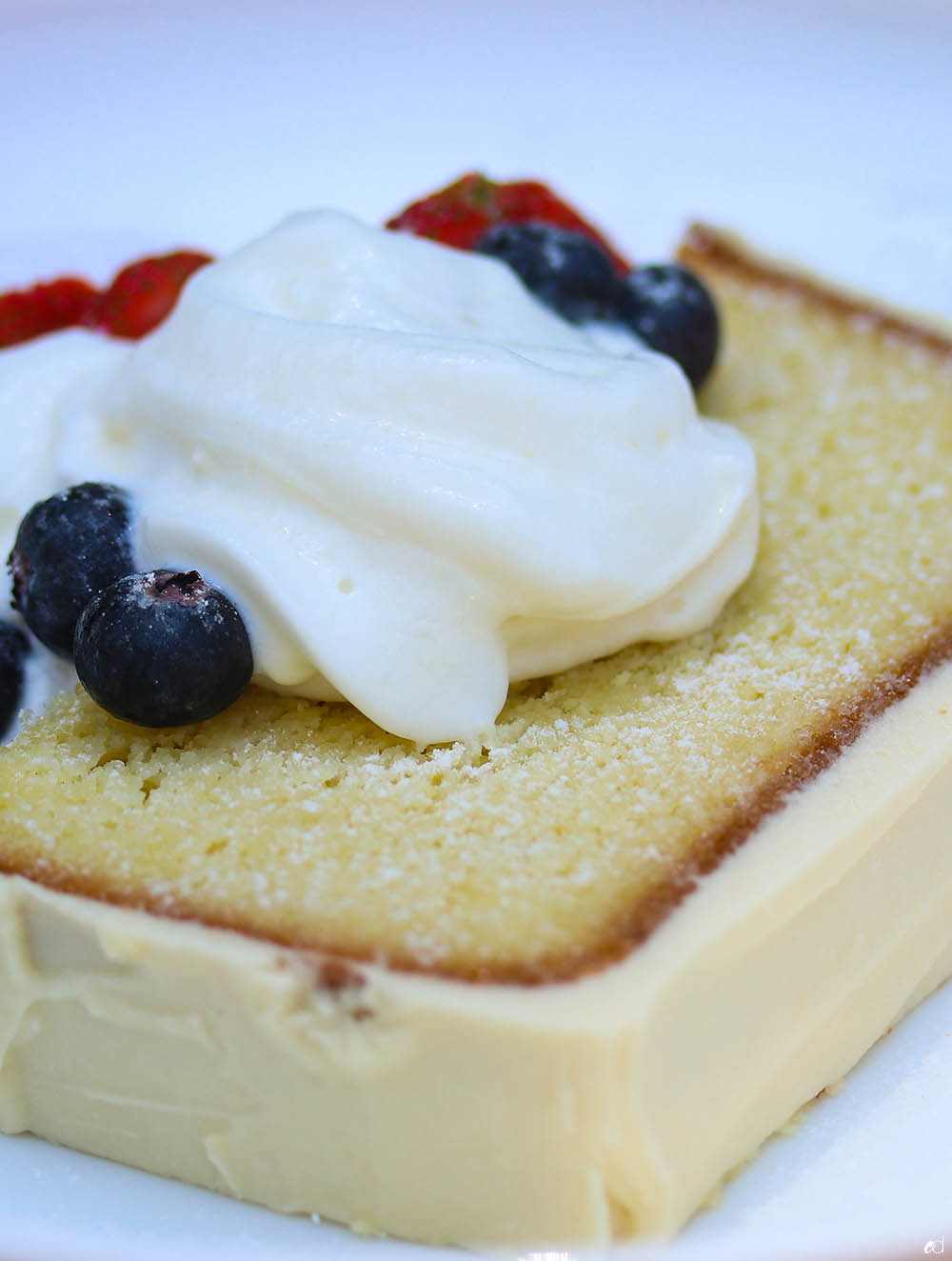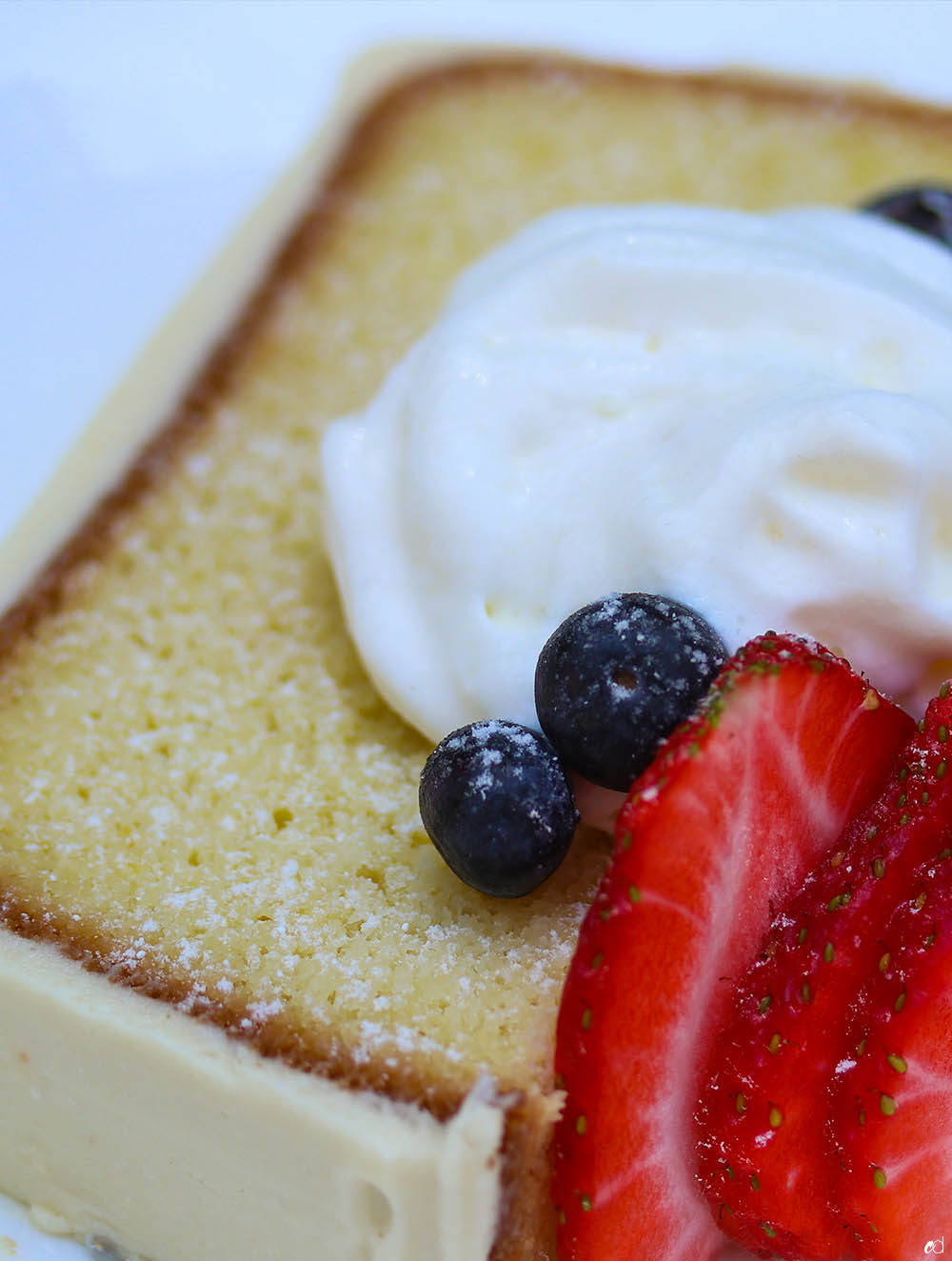 My favorite sweeteners are based with erythritol, monk fruit, xylitol, and sometimes sucralose. Sucralose tastes so much like sugar that I try to have it sparingly because the jury is still out on whether or not it screws up your glycemic situation. For this particular recipe, I used Swerve (both granulated and confectioners). They also make a brown sugar version which is sticky like real brown sugar, and makes a great addition to a BBQ rub, but we'll get into that later.
The frosting is totally optional here. You could dust the final cake with a thin layer of Swerve confectioners' (or not) and it'll still be totally yummy. Make sure you're using the finest finely ground almond flour. I'm using the Kirkland brand from Costco — it's super affordable and you get three whole pounds of it. Use whatever brand you can get your hands on, though — but keep in mind that carb counts vary from brand to brand.
How to make keto lemon pound cake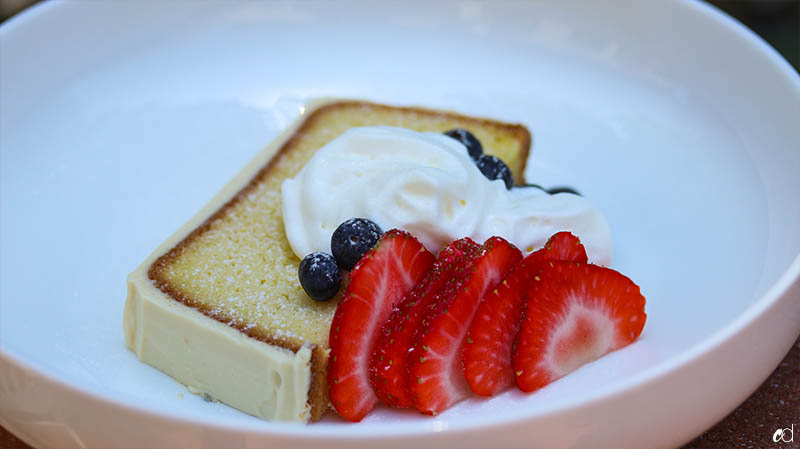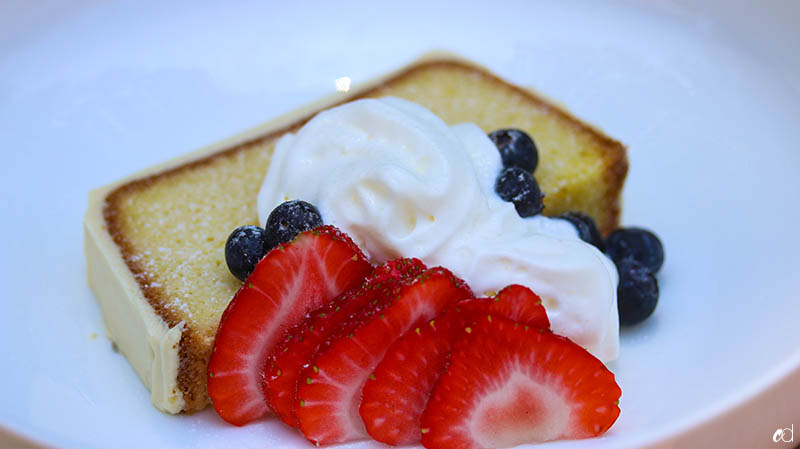 Serve this with fresh berries and sugar-free whipped cream! To make whipped cream thats keto friendly, simply whip up a cup or so of heavy cream, and add some powdered Swerve sweetener towards the end to taste. A drop or two of vanilla extract won't hurt.
Again, this cake is super moist, delightfully dense, and crazy easy to put together. It will not last!
Net Carbs?
Assuming you'd slice this into 10 equal slices, one slice of cake (frosting not included) has approximately 3 net carbs. Keep in mind I'm using Kirkland Blanched Almond Flour for this recipe. If you're using a different brand, the carb and net carb count will vary. The frosting is delicious but totally optional! You could finish this cake with a simple dusting of Swerve powdered sweetener or leave it as is.
Print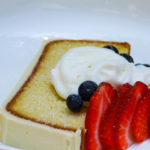 Keto Lemon Pound Cake with Cream Cheese Frosting
---
Author:

Chef Resha

Total Time:

1 hour 15 minutes

Yield:

10 slices
---
For the lemon pound cake:
Cream Cheese Frosting:
---
Instructions
Prep
Coat a loaf pan with nonstick baking spray, layer with two sheets of parchment paper, then spray it again. Two sheets of parchment can help prevent the cake from browning too quickly before it's done baking — especially if using a Pyrex loaf pan.
To make the cake:
Preheat oven two 350 degrees F.
In a large bowl, add the almond flour, baking powder, and salt. Whisk to combine and set aside.
In a medium-sized bowl, beat the softened butter, cream cheese, lemon zest, and sweetener with an electric hand mixer until smooth and fluffy, about 2 minutes. Add the room temperature eggs to a small bowl of measuring cup, along with the lemon and vanilla extract. Beat in the eggs, one at a time, making sure they're thoroughly combined. At this point, both extracts are also in the mixture.
Pour the wet mixture into the almond flour mixture, then gently fold with a rubber spatula to gently mix. Once no huge pockets of almond flour remain, use your electric hand mixer to combine until smooth.
Spoon the batter into your prepared loaf pan, and bake for 45-55 minutes. Depending on the size of your loaf pan, it may take up to 10-15 minutes longer, so check for doneness around the 50 minute mark to be safe. Simply insert a toothpick in the center to see if it comes out clean.
When the cake is done, remove it from the oven and allow it to cool completely.
To make the frosting:
In a medium-sized bowl, gently whisk or beat the butter and cream cheese together until thoroughly combined. Add the Swerve powdered sweetener, and whisk or beat until completely smooth. Add the vanilla extract, lemon juice, and 1 tablespoon of the heavy cream. Continue to whisk until smooth.
Taste and adjust the consistency as needed, adding more sweetener if needed, or more heavy cream.
Add a tiny pinch of pink Himalayan sea salt to help bring out the flavors.
Spread onto the cooled cake.
Serve alone, or with berries and sugar-free whipped cream!
Notes
Assuming you'd slice this into 10 equal slices, one slice of cake (frosting not included) has approximately 3 net carbs. Keep in mind I'm using Kirkland Blanched Almond Flour for this recipe. If you're using a different brand, the carb and net carb count will vary.
Prep Time:

15 minutes

Cook Time:

1 hour

Category:

keto, low carb, desserts
Keywords: keto lemon pound cake, keto lemon cake, keto cake, low carb lemon cake, low carb pound cake
Recipe Card powered by
Disclosure: This site uses various affiliate links. If a purchase is made using one of our affiliate links, we receive a small commission which helps support our efforts. Please read our
Privacy Policy
for more information.