Kale is another one of those "super amazing superfoods" that helped me shed the pounds this year. You can really customize this quick and easy recipe to your personal needs. Here is one of my favorite ways to cook this bitter green down to deliciousness. I'm cheating by using pre-washed kale in a bag, purchased from Wegmans. It's absolutely delicious. Although I'm not a fan of stems, and there are a few in here…it's still a great dish. You can pick them out if you want — I usually do because I'm petty, I didn't this time because I was lazy. Adding just a touch of honey at the end really mutes the bitterness associated with this vitamin-packed dark leafy green. You can use this recipe for any "tough" green vegetable, it works great with swiss or rainbow chard.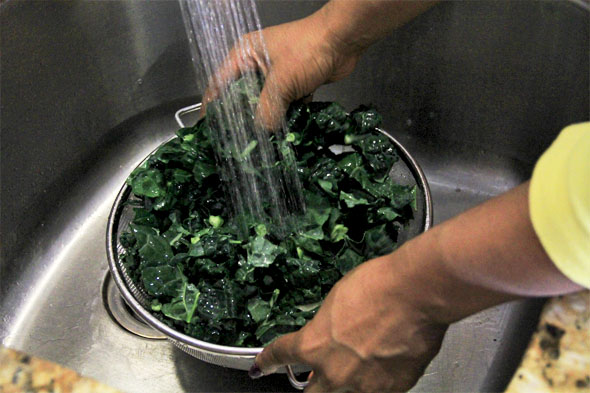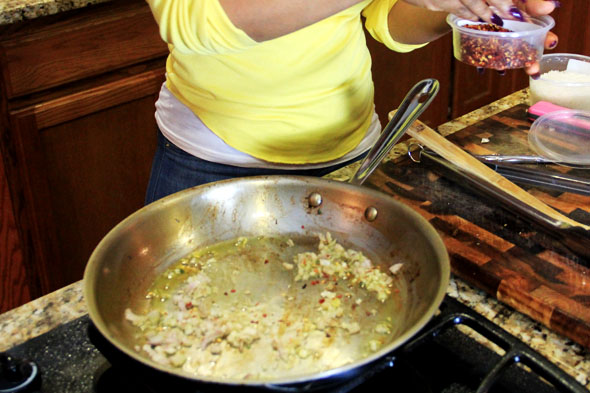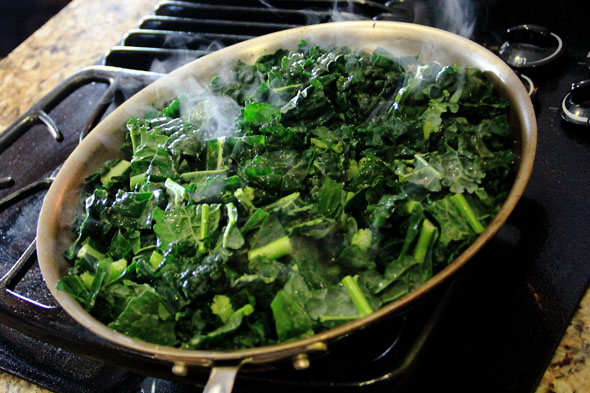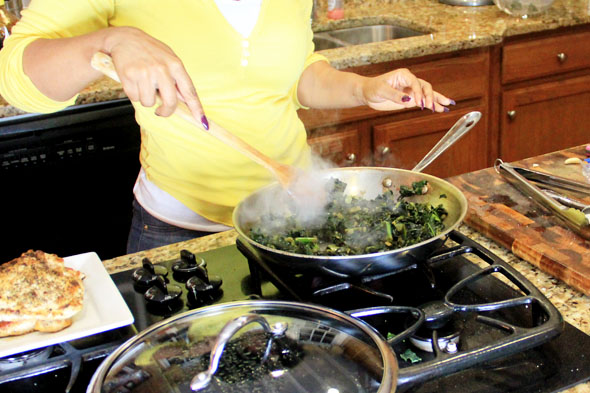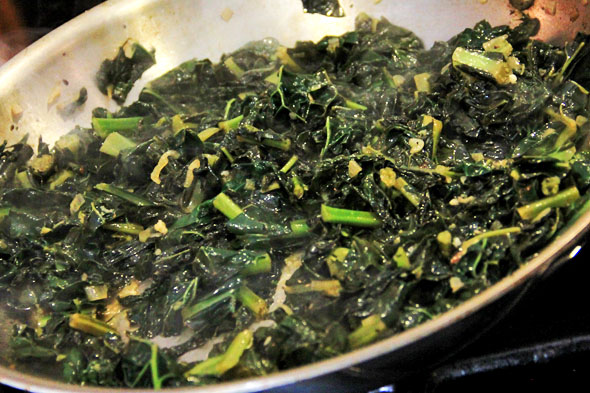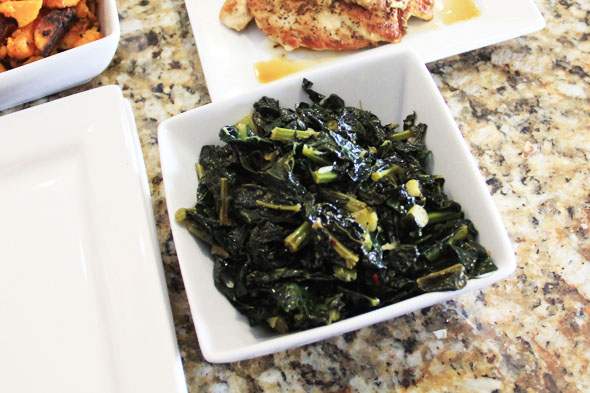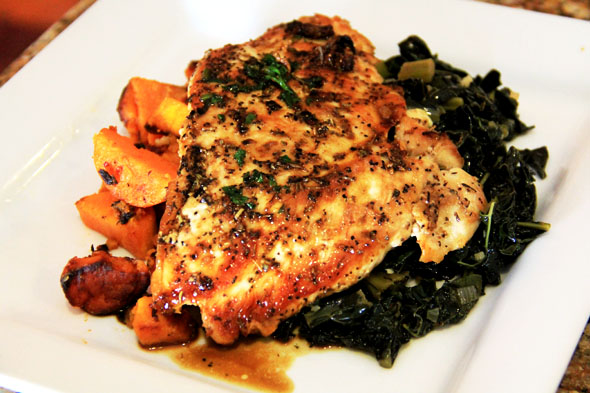 Print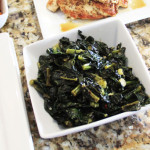 Clean Eating: Quick & Easy Sauteed Tuscan Kale
---
16

oz

Tuscan kale, washed and drained

1

small shallot, diced

2

cloves garlic, minced or grated

1

–

2

tbsp apple cider vinegar

1/4

cup

low-sodium fat free chicken broth (vegetable stock is acceptable)
pinch of red pepper flakes
coarse Himalayan sea salt, to taste
freshly ground black pepper, to taste

2 tbsp

extra virgin olive oil

1 tbsp

raw honey
---
Instructions
Wash kale with cold water and let drain. Pour olive oil and red pepper flakes in a large skillet, and bring to heat over medium-heat, until oil begins to shimmer and have a webby appearance and red pepper flakes begin to sizzle.
Add shallots and cook for 2 minutes, until translucent. Add the kale, carefully in an even layer. Cover with lid and let cook without stirring for 1 minute. Remove lid and stir kale and shallots around until evenly mixed. Cover again for 2 minutes. Add garlic, chicken broth, vinegar, garlic, salt, and pepper, stirring to combine. Cover and let cook until most of the liquid has evaporated, about 8-12 minutes.
Depending on how tender you enjoy your kale, you could continue to cook it down even longer or enjoy it with al dente. Taste as you go, adjusting the seasoning as needed, adding more broth as needed. Add the honey at the very end to offset any bitterness.
Serve and enjoy.
Prep Time:

10 mins

Cook Time:

15 mins
Recipe Card powered by
Disclosure: This site uses various affiliate links. If a purchase is made using one of our affiliate links, we receive a small commission which helps support our efforts. Please read our
Privacy Policy
for more information.